Ole Miss Football: Barney Farrar's Official Response To NOA
Former Ole Miss football assistant Barney Farrar's, individual response to the amended NOA was released by the University today. Farrar has been one of the more prominent figures in the investigation.
Barney is the former Assistant Athletic Director for High School and Junior College relations at Ole Miss. Farrar was typically Ole Miss football's lead recruiter for in state athletes, due to his deep connections. Farrar had to be granted special privileges to recruit on the road in place of then Offensive Coordinator Dan Werner due to Werner's extenuating family circumstances.
Ole Miss announced they would not be renewing Farrar's contract following the end of the season. Farrar spent time on Administrative Leave leading up to the announcement.
Farrar has been in the national media lately. His lawyer has made claims the school is offering him up as some sort of NCAA please go away sacrifice.
The university claimed Barney acted as a rogue agent in their public NOA response this past Tuesday .
The NCAA has charged Farrar with several violations. These violations involve arranging for free lodging, transportation, university merchandise, meals, and lying to investigators.
The biggest charge he faces is setting up a prospective athlete with a booster who would later pay the athlete cash.
Key Points
Farrar agreed in part to most of the allegations, but also contested them.
Barney Farrar sites the inconsistent testimony of now rival players as part of his defense.
Farrar sites one of the athletes testifying under immunity receiving $11,000 to sign with a rival school.
Farrar contests knowingly setting up free transportation for an athlete. He claims the athlete was cousins with a former Ole Miss football player, and that player gave him a ride without his knowledge. Farrar admits to being responsible for not explicitly explaining that wasn't allowed.
As to free lodging, Farrar once again sites inconsistent testimonies. The athletes parents even testified they paid for their own hotel.
Farrar claims lack of witnesses, evidence, and corroborating testimonies as defense for the free merchandise charge.
Barney Farrar denies any knowledge of a booster making payment so to a prospective athlete.
Farrar redirects blame for the free meals to a prospective athletes friends and family.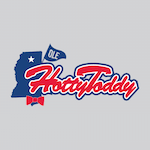 Want your voice heard? Join the Ole Hotty Toddy team!
Write for us!
Only time will tell which side's story will be found more credible by the Committee On Infractions.