Ole Miss Football: Is A Pound Of Flesh Enough To Squelch The NCAA?
Ole Miss football fans are sweating bullets as they wait upon the COI's ruling against Ole Miss football. Could it get any worse?
Not really? Sure it could! In fact it could be a lot worse for Ole Miss should the NCAA's COI rule against Ole Miss football and stamp us with a second year bowl ban. Frankly, I believe the NCAA is at a point where they have to solidify their position as a reigning authority on everything college athletics. However, they are in quite a conundrum with Ole Miss.
With Freeze resigning the NCAA got their 'pound of flesh', however, they may have opened Pandora's Box. The way they went about the investigation with a biased investigator, who publicly declared he had a racist agenda against Ole Miss is suspect. For four and a half years the NCAA dug into the Ole Miss program and found nothing which wasn't already known about in the original NOA.
In order to 'sweeten' the case against Ole Miss, all of a sudden pops up a few rival student-athletes claiming impermissible benefits. Of course, now we know these student-athletes were granted immunity in return for their testimony and cooperation. Come on Mark Emmert! The NCAA were in Oxford long enough to get degrees and found all this out in the last six months? The whole NCAA case stinks to high heaven and was an obvious rail job. You knew it was a three-ring fiasco when Nutt showed up in it.
Taking Responsibility
There is no doubt some nefarious things have happened with recruiting at Ole Miss while under former coach Hugh Freeze. There is good cause for Freeze to have resigned as well. I applaud the swift and quick actions of Vitter and Bjork as well. No, I really don't like the way the past five years have been handled by the administration but here we are.
There's really nothing worse than having a head coach resign six weeks before the season opener. However, I do believe Freeze had taken all he could take. He couldn't handle the pressure of the negative media against him any longer. Someone once said, "If you throw enough crap against a wall, eventually some of it will stick." With Freeze a lot of it stuck.
The NCAA Wanted Freeze
Over recent months there had been rumors of Freeze walking a tight-rope. Sure, there was the appearance things were getting close to being back to normal. However, there was always the nagging uncertainty of what would happen to Freeze. Ole Miss football fans can attest things are not always as they appear. Many Rebel fans are relieved to have Freeze gone and some feel as though they've been duped.
However, as we pass judgement on former coaches, let's be fair and share the blame accordingly. Had Houston D Nutt maintained his position as head coach of Ole Miss football, I'm sure we wouldn't be in this position. Instead we are at an event horizon with the black-hole of the NCAA bearing down. Thanks Nutt, for giving up on a football program.
So What's At Stake?
Everything is at stake when it comes to Ole Miss football and the impending ruling by the NCAA's COI. Ole Miss administration is banking on having some of the allegations rescinded and ultimately getting away with self-imposed sanctions. Of course, those sanctions include double-digit losses in scholarships and a one-year bowl ban. It also includes a substantial loss in revenue. So what happens if the COI ruling goes beyond self-imposed sanctions.
A two-year bowl ban seems to be the hot topic among college football pundits. Of course, the rumors had been swirling for months prior to the sudden departure of Hugh Freeze. It seemed as though the COI and their two-year bowl ban would be the knockout punch for Ole Miss football. With sacrificing Freeze, can Ole Miss save itself from the COI and avoid a program shattering two-year bowl ban? Lord, lets hope so.
Because if the COI rules harder than self-imposed things could get ugly quickly for Ole Miss football. Sure, there would be an obvious blow to recruiting. Not only from the reduction in scholarship numbers, but what kid wants to play football for a team with a two-year bowl ban? That also goes for players already on the Ole Miss team. If the NCAA comes down hard enough and allows players to transfer without restrictions, we could see a mass exodus of players from Oxford.
The Solution
The case has been solved. Freeze was the target of the NCAA and we all knew they would finally get him. I mean how much more could one man honestly take? So now Freeze is out of the picture, or is he? There are a number of Rebel fans who are in an uproar over the resignation of Freeze. However, the administration did the right thing in accepting his resignation to begin with. Vitter and Bjork could have easily terminated Freeze but chose not to. I get it trust me.
I'm not here to pass judgement on a man for his transgressions. Lord knows I have enough busted up skeletons in my closet to worry about. However, there is a question which comes up. If there is anyway for Freeze to have stayed within the good graces of Vitter and Bjork, would he still be head coach? I believe he would be. Obviously, Nuttgate and the fallout was enough to shatter their trust and faith in Freeze.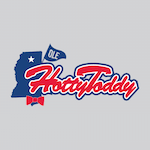 Want your voice heard? Join the Ole Hotty Toddy team!
Write for us!
So here we are with a new interim head coach and a team loaded with talent. Yet we have the cloud of doom in the COI bearing down on us. Was Hugh Freeze the proverbial 'pound of flesh'? The bigger question is, was he enough to stay the wolves of the NCAA? Hotty Toddy!