Ole Miss Football: Grove Grinder, The Grove And A Heartbeat
It really doesn't matter what other people think of Ole Miss football or the fans. All that really matters is what it means to you, plain and simple.
First off, don't judge me for being a die-hard Ole Miss fan. It was bred into me from the very beginning. I was destined to be a Ole Miss Rebel. For better or worse, tried and true, I'll always bleed red and blue.
However, it really doesn't matter what it means to me. I can recollect upon the days of yore and many Rebel fans today weren't even born. What it means is how the spirit of Ole Miss football echoes within their own hearts.
And the sound reverberates throughout every Ole Miss heart and always will. Ole Miss is not just another school, she is the flagship. She is the Lyceum and the Grove, just as she is the Vaught on game day. She is everything because of what we remember her to be and she will always be Ole Miss.
On a fall day there will be a reunion, a season opener, and Rebel nation will come together. On game day there is one constant and that is Ole Miss football. There is always one other constant in my life and that's my birthday which fell yesterday.
In the latter years of my life my birthday has become golden. Yes, I just turned 52 years of age yesterday. Despite what some people may tell you, I really don't know that much more in the last 34 years which I didn't have some inkling of the first 18. The two things I do know now, the 18-year-old me was not nearly as smart and football season is here. My birthday is not so much my date of birth as it is a marker for opening weekend of Ole Miss football season.
What Ole Miss Means
Saturday, there will be a gathering within the Grove. There both friend and foe will meet. The Grove is a special part of Ole Miss; simply put it is a game day celebration. It is just as well-connected to the Ole Miss football tradition as any we've ever had.
Fans of our opponents will flock there just to be able to say they experienced it at least once. Most of them will gladly return the next time they are in Oxford. They all say the same thing when the Grove is mentioned, "It's an awesome experience!" There they find out what Ole Miss is really about. They reflect on the hospitality of Ole Miss family and how we know how to throw a party.
For some of us who are life-long Ole Miss fans, we take this beautiful expanse of majestic oaks for granted. Many of us have long outgrown the atmosphere of the Grove and visit her only once or twice a year. Then when we find ourselves in the Quad, Toomers Corner or the Junction, we miss her. It is then we know what Ole Miss means to us. Ole Miss is home and the Grove is her beating heart.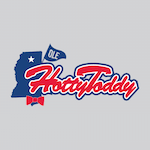 Want your voice heard? Join the Ole Hotty Toddy team!
Write for us!
So tomorrow the pulse of Ole Miss will pump with enthusiasm for Ole Miss football. The heart of Ole Miss will be filled with Ole Miss family and a few foes. However, every football fan who passes thru the Grove will feel what Ole Miss means to them. Are you ready? Hotty Toddy!