Ole Miss Basketball: Rebels Bounce Back Against Sam Houston State
Ole Miss basketball found itself coming off a blowout loss to Middle Tennessee State this past Saturday. The Rebels hoped to bounce back against Sam Houston State.
Ole Miss basketball was coming off a three game losing streak which saw two overtime losses then a 19 point blowout to MTSU this past Saturday. If Andy Kennedy and the Rebels expected to have a decent season then they would have to find a way to win games. They found the way to top Sam Houston State in a 82-69 win and improved their record to 5-4.
The Bearkats entered the matchup ranked 14th nationally in points allowed per game averaging 61.3 points. The Rebels countered the stiff Bearkats defense with strong forward and guard play. Of course the best way to look at the game is from a statistical standpoint. Let's look at it by the numbers.
Team Numbers
As we always say the only numbers which really matter are the final scores. In this case the Rebels cruised to a 82-69 win over the Sam Houston State Bearkats. Of course, when you have a win you can normally expect the stats to look pretty good. The score was somewhat misleading when looking at the stats.
As a team the Rebels shot 31 of 60 or 51.7% from the field. Although there is room for improvement the Rebels out-shot the Bearkats who went for only 26 of 64 or 40.6%.
One area where the Rebels have faltered is at the free throw line. On the night the Rebels were 10 of 17 or 58.8% from the charity stripe. Sam Houston State was 8 of 11 for 78.7%. When you can't shoot free throws there is an obvious issue.
Although the 3 point shots were falling the hit and miss ratio could have been better. Ole Miss went 10 of 29 or 34.5% from the arc while the Bearkats shot 9 of 23 for 39.1%.
The Rebels out-rebounded the Bearkats and also led in assists. Another huge number which sticks out is the 40 points scored by the Rebels bench. Sometimes a bad loss can help more than it hurts. I believe that to be the case with the loss to MTSU last week.
Individual Rebels Numbers
Graduate transfer Markel Crawford led all Rebels with 16 points against the Bearkats. Crawford also had 4 rebounds, 3 assists, a blocked shot and a steal. Freshman Devontae Shuler came on strong with 14 points to go with 1 rebound and 2 assists. Junior Bruce Stevens also had a big night with 13 points. Stevens also 3 rebounds and an assist. Senior Deandre Burnett also finished in double digits with 12 points. Burnett also 4 rebounds and 6 assists in the game.
Despite having a few slow games Sophomore center Dominik Olejniczak produced 6 points. He also had 4 rebounds and an assist in only 10 minutes on court. Senior Justas Furmanavicius added 8 points, 7 rebounds and a blocked shot. Terence Davis and Marcanvis Hymon each had 5 points. Davis had 7 rebounds, 4 assists, a blocked shot and a steal while Hymon had 9 rebounds, 1 assist, 1 blocked shot and a steal. Sophomore Breein Tyree finished the night with 3 points, 1 rebound and 3 assists.
What A Win Means
Of course, a win is exactly what this Ole Miss basketball team needed. It could be the confidence building game several of these players needed after a three game slump. This team will find itself eventually and we'll see more consistent play from everybody. Coach Andy Kennedy has often expressed his desire to see a more intense sense of urgency. He talked about it more after the game against the Bearkats.
When this team plays fast and consistent they look like the AK teams we've been used to seeing over the years. Hopefully the team will begin to see it themselves and play with more desire. This team can hammer anybody they play. Of course, the question is will they? Not until they get much better and find the sense of urgency we've been hearing AK preach about.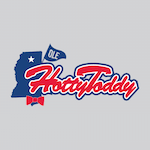 Want your voice heard? Join the Ole Hotty Toddy team!
Write for us!
Ole Miss is headed toward the second game of a five game home stand and need these next three wins before SEC play begins. Ole Miss basketball will be in action again tomorrow as they host Illinois State from The Pavilion in Oxford. Tipoff is set for 2:30pm CT and will be televised on the SEC Network. Hotty Toddy!