Ole Miss Football: Week 8 NFL Rebels News And Updates
While Ole Miss football fans were enjoying the bye week there were a number of NFL Rebels who were in action this weekend.
While Ole Miss football was in the bye week category this past Saturday there was still plenty of football being played. The bye week was needed for the Rebels to get a few players back to 100% and to correct some of the issues we saw against the Auburn Tigers. While many of us were forced to watch other college football teams there were still the NFL Rebels who were in action.
OHT has been following the NFL Rebels and with 24 former Rebels on active NFL rosters there is always plenty for us to stay updated on. There were a NFL Rebels were in action this weekend with several being impact players for their respective teams. Lets take a look at the past week in the NFL and see how the former Rebels fared.
Offensive NFL Rebels
Of course, there are quite a few NFL Rebels who have become well-known in the pro ranks for their talent and abilities. Former Rebels quarterback Eli Manning is in his 15th season with the New York Giants and has solidified himself as one of the best QBs in Giants and NFL history. This past Sunday Manning went 30 of 47 for 316 yards and 1 TD while throwing 2 INTs in the Giants 20-13 loss to the Redskins. Former Rebels and now Giants tight-end Evan Engram was back in action with 5 receptions for 25 yards and 1 TD.
Sunday former Rebels and now Jaguars wide receiver Donte Moncrief had 4 receptions for 54 yards in the Jaguars 24-18 loss to the Eagles. Former Rebels and now Vikings wide receiver Laquon Treadwell had 3 receptions for 25 yards in the Vikings 30-20 loss to the Saints. Former Rebels and now Colts running-back Jordan Wilkins had 2 carries for 14 yards in the Colts 42-28 win over the Raiders.
Defensive NFL Rebels
Former Rebels and now Raiders defensive end Fadol Brown had 3 total tackles and 1 stuff in the Raiders 42-28 loss to the Colts. Former Rebels corner-back Mike Hilton who is now with the Steelers had 4 total tackles and 1 pass break-up in the Steelers 33-18 win over the Browns.
Former Rebels and now Cardinals defensive tackle Robert Nkemdiche had 2 tackles and a pass deflection in the Cardinals 18-15 win over the 49ers. Former Rebels defensive tackle/defensive end Breeland Speaks who now plays linebacker for the Chiefs had 4 total tackles and 1 sack in the Chiefs 30-23 win over the Broncos.
NFL Rebels Up Front
Seldom do you hear much mention of the big men up front on the offensive line but there are a number of NFL Rebels who are active on the offensive line on NFL rosters. Former Rebels offensive tackles Bobbie Massie and Bradley Sowell are both playing in their 7th seasons for the Chicago Bears.
Former Rebels offensive tackle Jeremy Parnell is now with the Jacksonville Jaguars and is in his 8th NFL season. Former Rebels offensive tackle Laremy Tunsil is now in his 3rd season with the Miami Dolphins. The big men from Ole Miss never get enough recognition yet they are a vital part to their team's success.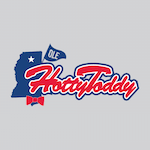 Want your voice heard? Join the Ole Hotty Toddy team!
Write for us!
OHT wants to wish all of our former Rebels good luck as they continue thru the 2018 NFL season and we hope to see them in action. Please be sure to check back here at OHT or visit and like our Facebook page and be sure to follow us on Twitter for the latest NFL Rebels news and updates. Hotty Toddy!