Ole Miss Football: Are You Really A True Rebel Or Not?
The 2018 Ole Miss football season has not been what many of us wanted or expected but the response by some fans has been a little extreme.
Ok Ole Miss football fans, I've had enough! The negativity on message boards and complaining by our so-called fans has got to stop! The constant complaining and not showing up for games does nothing but hurt the Ole Miss players and coaches. Ole Miss went through a five-year colonoscopy by the NCAA and the national media piled on every chance they got. Matt Luke took over a terrible situation and the fact he has a winning record at all is a miracle.
The lack of talent on defense is not Matt Luke's or even Wesley McGriff's fault. Do we need to make changes on the staff? Probably, but Luke will make those decisions after the season is over. Now on the fans and the attendance or lack thereof. Matt Luke kept the ship afloat and only a handful of players transferred but none of the starters left. They stayed with Ole Miss and are out there every Saturday fighting their guts out for us.
What's The Problem?
The students aren't showing up complaining about the heat in the north end zone and the 11:00 starts. Please! If you think it's hot in the stands, try putting on a football uniform on the field in the heat for sixty minutes. Try going to practice every afternoon after going to class followed up by homework. The players stay for the entire game and so should the students and fans. Do you think empty seats help recruiting? It hurts and our competitors will point it out.
Have you seen a Nebraska home game? They are having their worst season in their history, yet they pack the stadium and support their team because they are Cornhuskers. It's easy to support the team and players when they are winning, but when times are tough, that's when we need to stay with them. They've stayed together as a band of brothers, so we need to do the same.
Sticking Together
When you have a family member or friend that's having a tough time, do you abandon them? Of course not! I've had a close family member that was in the hospital from early September until this week. I went to the hospital every single day and even spent nights there because that's what family does! Was it convenient? No! Did it impact my work? Yes! Was it exhausting and stressful? Yes! Did I quit going to the hospital? No! I was there for her in good times and in tough times.
Taking to Twitter and message boards every week to criticize the coaches and administration does no good. First these people are human beings and have families. How would you like it if in your job your co-workers got on social media and said you were a horrible co-worker and should be fired? How would that make you feel?
These coaches and administrators go home every night to their families. They deserve respect. That doesn't mean changes need to be made or not. There is a proper way and process for that to happen and it will.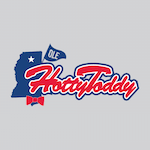 Want your voice heard? Join the Ole Hotty Toddy team!
Write for us!
Matt Luke and his family bleeds red and blue as does his parents, brothers, etc. Stop the constant bashing and get behind this team. Matt Luke is a Ole Miss Rebel! Are you a Ole Miss Rebel or not? Ask yourself that question before you hide behind the keyboard Saturday night. Hotty Toddy!