Ole Miss Football: Matt Luke And Rebels Make DC Hire
So after two weeks Ole Miss football head coach Matt Luke and the Rebels have made a hire for the defensive coordinators position.
The 2018 Ole Miss football season ended just over two weeks ago after the Rebels dropped the Egg Bowl to Miss State. The Ole Miss admin made a move the next day to relieve coach Wesley McGriff from his duties as defensive coordinator. Naturally Rebels fans have eagerly been awaiting for the next defense at Ole Miss.
Monday Matt Luke announced the search for the new DC was over with the hiring of Mike MacIntyre. MacIntyre comes to Oxford with 29 years of coaching experience. MacIntyre spent the past six seasons as head coach at Colorado where he saw some great success. Coach MacIntyre helped turn around the Colorado program under his watch with the Buffalos first 10-win season in over 15 years.
More On MacIntyre
Mike MacIntyre began his playing career at Vanderbilt where he played under his father George MacIntyre. Mike's father was also offensive coordinator for Ole Miss football in 1978 prior to his time at Vandy.
A graduate of Georgia Tech Mike MacIntyre was a two-year letter-man as a Jackets safety and punt returner for GT coaching legend Bobby Ross.
After his playing days MacIntyre began focusing on coaching and had stints with several major college programs which saw improvements under his watch.
Beginning as a graduate assistant with Georgia where he received his Masters MacIntyre served as DC at Davidson, UT-Martin and Temple before becoming WR and DB coach at Ole Miss from 1999 thru 2002.
After Ole Miss MacIntyre spent 4 years in the NFL coaching DBs for both the Dallas Cowboys and the New York Jets. In 2008 MacIntyre became the DC at Duke where he spent two seasons before becoming the head coach at San Jose State and then the head coach at Colorado.
It Won't Be Easy
There is little doubt among Rebels fans MacIntyre will have his hands full with putting a quality defense on the field in 2019 but the Rebels defense should be much improved. During his time as head coach for San Jose State and Colorado he had defenses which were ranked among the national leaders in the country and we can expect the same from him as Ole Miss DC.
However, this won't be an easy gig for MacIntyre when you consider he has to prove it to Rebels fans first and foremost. The entire search for the new DC has had some turns and twists which left Ole Miss football fans scratching their heads over the past two weeks. MacIntyre will do a good job and he has the talent to work with going forward despite some Rebels blaming poor past defensive recruiting.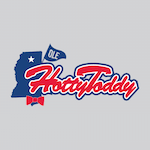 Want your voice heard? Join the Ole Hotty Toddy team!
Write for us!
So while we realize Mike MacIntyre was a safe hire for Ross Bjork he is certainly justified in making this hire for defensive coordinator and it will inevitably be better than what we've had to endure the past two seasons. For now, we have a lot to look forward to and will see an improvement if we can be patient and let MacIntyre do his this as both a DC and a recruiter. Good luck to coach Mike MacIntyre and welcome back home. Hotty Toddy!