Ole Miss Football: What Will The New NWO Look Like Under Rich Rod?
The new offensive coordinator Rich Rodriguez will have a different looking Ole Miss football wide receiving corps when the Rebels begin spring practice.
Over the past several Ole Miss football seasons we have seen some great Rebels WRs pass through Oxford. In the past two seasons we have watched as the NWO has prevailed as one of the top receiving corps in the nation and SEC. After the success AJ Brown, DaMarkus Lodge and DK Metcalf have seen they will certainly all go early in the 2019 NFL Draft.
While we can expect a somewhat new look from Rich Rod on the offensive side of the ball the Rebels will continue to utilize the WRs in the spread. Of course, with three starting receivers leaving the program it leaves Ole Miss football fans wondering what the NWO will look like in 2019 and how effective the NWO will be in Rich Rod's offense?
The New NWO
This spring we will have a better idea of which Ole Miss receivers will be toting the NWO belt this fall. However, we can look at the roster and see who the Rebels will have available to fill the empty WR spots caused by graduation and the upcoming NFL draft.
Several younger Rebels receivers are sure to get an opportunity to show us what the new NWO will look like. This past season we got a taste of some of the following players. Freshmen Elijah Moore and Miles Battle showed us a glimpse of what the future holds. Add sophomore Braylon Sanders then we have an idea of who the main targets will be in the 2019 Rich Rod offense.
Another freshman receiver we want to see get it on in the NWO is Demarcus Gregory. Don't rule out the new additions in the 2019 Ole Miss recruiting class. There is Jadon Jackson and also Dontario Drummond who have both enrolled and will be available for spring practices. This current class also includes Dannis Jackson and Jordan Jernigan who both signed LOIs during the early signing period.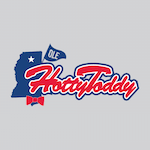 Want your voice heard? Join the Ole Hotty Toddy team!
Write for us!
So while we await spring practice to begin we know we will have a different looking NWO. Which WRs will carry the belt in 2019? That remains to be seen however we do know the Rebels are loaded with WR talent and the NWO will still be one of the top receiving corps in the nation. Hotty Toddy!