Ole Miss Basketball: Biggest X-factors heading into 2019-20
Should Ole Miss basketball seek to return to the Big Dance in 2020, a pair of soon-to-be sophomores will have to serve in key roles for the Rebels.
The Ole Miss basketball squad, by many measures, performed admirably during the 2018-19 campaign — the first under head coach Kermit Davis — as the Rebels scored a top-seven SEC finish and earned a No. 8 seed in the NCAA Tournament, where they fell to Oklahoma in the round of 64.
Yet as Ole Miss looks ahead to the upcoming term, its lineup is witnessing significant changes, and what this crew needs for continued success is a year-over-year boost from the duo of Blake Hinson and KJ Buffen.
The 6-foot-7 Hinson, a freshman guard/forward out of Deltona, Fla., and the 6-foot-7 Buffen, a freshman forward from Gainesville, Ga., are in my humble opinion critical pieces to the Rebels' 2019-20 puzzle, and here's why.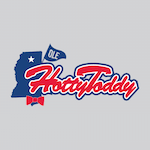 Want your voice heard? Join the Ole Hotty Toddy team!
Write for us!
Three seniors are graduating, including leading rebounder and assist-maker, guard Terence Davis, and junior center Dominik Olejniczak has opted to transfer. Additionally, guards Devontae Shuler, a sophomore, and Breein Tyree, a junior, are testing the NBA Draft process, so whether they come back to Oxford is up in the air.
It's certainly encouraging that Ole Miss will welcome a five-member 2019 recruiting class, headlined by four-star shooting guard Austin Crowley. However, Hinson and Buffen have already notched valuable experience competing in the rugged SEC, which generated a 2019 Final Four participant in Auburn, an Elite Eight appearance from Kentucky, and a third group, Tennessee, that attained the No. 1 ranking across the country in the regular season.
Since the Rebels are losing a handful of talented players, encompassing guards, a forward and a center, enhanced production from Hinson and Buffen is imperative. In 2018-19, Hinson averaged 24.0 minutes, 8.3 points and 2.9 rebounds a game, and he connected on a decent 34.8-percent clip from beyond the arc. I would expect his numbers to climb higher in 2019-20.
Buffen, meanwhile, is perhaps the unit's most-dependable returning frontcourt guy, because of the roster overhaul, as he tallied 20.9 minutes, 6.0 points and 4.4 boards per contest a stanza ago, hitting on 47.2 percent from the field. Further frontcourt assistance is available, with Hinson, a starting wing in 2018-19, potentially landing some run at a forward slot.
Then again, if either Shuler or Tyree, or both of them, ultimately journey onto professional careers, Hinson's duties as a primary guard will prove equally as pivotal for Ole Miss.
There's a ton of movement transpiring for Kermit Davis and his Rebels this off-season. For Ole Miss to contemplate, say, a second-weekend trip during the 2020 NCAA Tournament, Hinson and Buffen will amount to vital X-factors within the Rebels' cast.