Ole Miss Baseball: Grove Grinder, Always a lot to play for
No.11 Ole Miss baseball will be hosting rival No.5 Miss State this weekend and we know from experience there is always a lot to play for.
This weekend coach Mike Bianco and No.11 Ole Miss baseball (32-17, 15-9) will be facing another very good SEC opponent. Friday night the Rebels will open game-one of a three-game SEC series against in-state rival No.5 Miss State (38-10, 15-9). While the Bulldogs have the better overall record in 2019 they both sit tied for the second spot in the SEC West behind Arkansas.
Naturally, this will be a huge series for both teams with their positions in the SEC and national rankings. However, with just six SEC games left for both teams heading into the SEC Tourney which begins in a couple of weeks, this weekend will be pivotal for tourney seeding. Both teams also have CWS appearances on their minds as well. Then there is the rivalry.
The Rivalry
When we think of the rivalry between Ole Miss and Miss State, we immediately think of the Egg Bowl. Naturally football fuels the rivalry more than any other sport. However, in recent seasons we have seen the rivalry boil over into basketball and baseball. We can count on seeing it this weekend with fans of both teams ready to see wins.
The Rebels and Miss State have already met once this season in the Governors Cup in Pearl. The Bulldogs ran away with the 8-1 win and their fourth consecutive Governors Cup victory. While the game in Pearl doesn't count towards the SEC records it did give Miss State bragging rights heading into this coming weekend. This series could be a redemption for Ole Miss baseball should they get some good wins.
Expect Great Baseball
While we want to see the Rebels sweep Miss State this weekend it won't be an easy task for coach Mike Bianco. However, the Rebels have begun to show signs of consistency on the mound and at the plate. We know we have to have three great starts from the pitching staff and we have to hit the ball and not squander opportunities.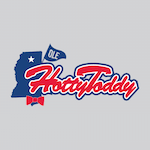 Want your voice heard? Join the Ole Hotty Toddy team!
Write for us!
This weekend we can expect Swayze to be rocking and hopefully we see the Rebels play a great series. We know they have a lot to play for. Good luck to coach Bianco and the Rebels. Hotty Toddy!