Ole Miss Football: Remebering A Rebel's Trip to Tuscaloser
Any Ole Miss football fans who made the trip to Tuscaloosa in 2015 to see the Rebels beat Alabama in consecutive seasons will fondly remember the scene.
Circa 2015.
It was hot and humid. I was sweating like a Baptist preacher trying to sneak out of the grocery store with a six-pack of beer. It just didn't feel like a 10-minute walk back to the car should be so stressful. We won the game but my subconscious was quietly telling me to keep my head down, walk in a straight line and keep my mouth shut. So that's what I did. Not a single word on the way back. Even after a win.
It was only about three hours earlier that I heard the PA announcer remind all the Alabama fans not to be starting fights with the visitors. Yes, you read that right. They told their fans to behave right over the PA system. Somewhere up in Heaven, I imagine Bear Bryant was shaking his head back and forth wondering what happened to his beloved football program. It must be the work of Satan. Well…Saban.
Wary Expectations
I guess that's why I was half expecting one of these Gumps to start a fight or something. Before the game, I considered wearing red instead of blue just so I might blend into the crowd a little better. Screw that. Surely the football Gods would set the college football world back on its axis and end this insurgence my alma mater had put together. Did we really expect to beat them two years in a row? Felicia. Please.
We topped them the previous year in a field-storming thriller in Oxford. If not for a late-season injury to star wide receiver Laquon Treadwell we might have made our first trip to the SEC Championship game. We did make it to a New Year's Day bowl but a motivated TCU team took our boys to the woodshed in a game that the Rebs seemed to not even belong.
Word has it that someone hijacked the bus the night before and forced all the Ole Miss players to do tequila shots until they were declared victors of the party. I believe every word of that, too. You know, because we never lose a party.
The Climb
Anyway, my wife and I hiked to just three rows shy of the summit of Mount Bryant-Denny before garnering the courage to look down. (Thanks for the great seats Ole Miss ticket office!) I would say we had end-zone seats but that wouldn't be entirely true as the south end-zone was a full quarter-mile away, albeit straight down.
This was the spot we would watch bewildered as the Ole Miss Rebels opened up a can of good 'ol fashioned Mississippi whoop'ass on Nick Saban's Alabama Crimson Tide. A feat that very few can say they have ever done. Beat them? Maybe. Whip them? Not so much.
A Wild Game
What a game it was, too. Ole Miss jumped on them early and often, only to let them come back in the second half to keep the margin close. Any Gump will tell you it was a nailbiter, but I'm here to tell you that it wasn't nearly as close as the score showed. It was crystal clear who had the better team, even from a quarter-mile away. Every time the Tide would make a move, the Rebs would answer in convincing fashion. We were better that night. Hands down.
We took it all in too. Got there early to walk around and see how the self-proclaimed 54-time National Champions put on a tailgate. It wasn't bad at all aside from all that red-maroonish color that makes me want to vomit every time we play another SEC West foe, save the Corndoggers and the 'Barners.
No one offered us any food or drink, mind you, but they were happy to tell us about how much better their football team was than ours. Lots of "we're about to kick your ass" and "last year was a fluke" talk. Some old bag even gave us a "bless your hearts" lecture and said she hoped we played a good game in the most condescending tone she could muster. Sure wish I'd seen her after the game.
Enjoying The Moment
A couple of things we especially enjoyed about the game that evening. First, we really got tickled at watching their frog-voiced strength coach on the big TVs repeatedly try to get the fans off their feet and into the game. He was funny. Froggy the Muscle Man was a true cheerleader.
Another was when one of the Gumps sitting in front of us turned around to scream at some poor frat boy who had the gall to accidentally touch the guy with his red and blue Ole Miss pom-pom. With GumpU behind on the scoreboard at the time, that was clearly enough to get this guy out of his seat and screaming. Froggy the Muscle Man cheerleader could have learned a thing or two from that kid. A magic Ole Miss pom-pom was all it took.
A bit of a concern was had at the end of the third quarter when the Alabama crowd jumped up and down in unison while singing along to Dixieland Delight. The south riser we were in started careening back and forth. For a fleeting moment, I thought that it might collapse. (They should probably get that looked at.) Alas, the riser held firm as did the Rebel defense on that final drive and we would leave that night with a big win and a rightful claim at being the new king of the hill in the SEC West.
Walking Out
That walk back to the truck was much less enjoyable than it should have been, though. Most SEC venues are relatively safe for visitors but this one just didn't feel that way. The Gumps around us weren't saying much and I was terrified of setting one of them off and starting a stampede of Gumps who would trample us to death on our way back to the truck. (Lord knows those Gumps can run!) I could see the headline. "Two Ole Miss fans die in Gump stampede as Alabama claims 77th national title."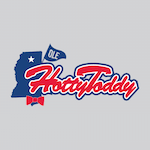 Want your voice heard? Join the Ole Hotty Toddy team!
Write for us!
When we finally sat down in the truck, got the AC going and were headed home, I was better able to grasp the moment. As the Rebels handed the Tide their only loss that season, I couldn't help but have delusions of grandeur about what the rest of our season may hold. This wouldn't be like last year. This was different. We had experience this time. This time we could go all the way.
Boy was I wrong.