Ole Miss Baseball: Rebels pick up second win in Hoover
Coach Mike Bianco and Ole Miss baseball were back in action Thursday morning as the faced Texas A&M in an SEC Tourney elimination game.
Ole Miss baseball was back in action in Hoover Thursday as they would have to face Texas A&M in an elimination game. The No.7 seed Rebels entered the contest coming off a 3-5 loss to No.2 seed Arkansas Wednesday. In a win or go home scenario the Rebels would have to win to stay alive in Hoover.
In what was a great game to watch the Rebels and Aggies stayed scoreless thru eight innings. Both teams had outstanding performances by starting pitchers holding A&M to just 4 hits and the Rebels to just 2 hits. In the top of the ninth the Rebels got on the board first with 1 run to get the 1-0 lead. Behind closer Parker Caracci the Rebels picked up the 1-0 win. OHT looks at the win by the numbers with some observations.
By The Numbers
In the 1-0 win there were 2 Rebels who combined for just 2 hits. Junior Cole Zabowski, who had the game-winning RBI, went 1 for 4 at the plate. Junior Thomas Dillard went 1 for 3 in the game.
Freshman left-hander Doug Nikhazy drew the start on the hill for Bianco and the Rebels. Nikhazy went for 8.0 innings allowing just 3 hits with 2 Ks, 4 BB and 1 WP.
Closing right-hander Parker Caracci entered in the ninth and allowed 1 hit with 1 K. Nikhazy (7-3) picked up the win while Caracci picked up his 9th save of the season.
Observations
It's hard to look at the numbers and see a win but Ole Miss is doing what it has to do to stay in Hoover. While the Rebels had just 2 hits in the game they made their hits count when it mattered most.
The Rebels do continue to leave way too many runners on base. In the Thursday elimination win over the Aggies there were 5 Rebels left on base. The Rebels will have to continue grinding and taking advantage of opportunities.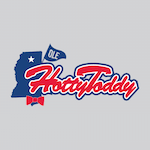 Want your voice heard? Join the Ole Hotty Toddy team!
Write for us!
The Rebels will be back in action Friday as they fight to stay alive in Hoover. Coach Mike Bianco and Ole Miss baseball will be facing No.2 seed Arkansas who they fell to on Wednesday. First pitch is set for 3pm CT and the game will be televised via the SEC Network. Good luck to the Rebels! Hotty Toddy!