Ole Miss Football: Rebels are in Critical Condition and need To Wake Up!
Nobody likes being at a crossroads, but there is no denying Ole Miss is at an intersection which could help or hinder.
Ole Miss is at a crossroads. With the recent departure of Athletics Director Ross Bjork, all the leaders involved in the recent NCAA mess are now gone. Former Head Football Coach Hugh Freeze, Chancellor Jeff Vitter and now Ross Bjork have departed Oxford.
Don't get me wrong. Interim Chancellor Larry Sparks and Interim AD Keith Carter are doing good jobs and keeping the ship afloat in troubled waters, but Ole Miss is in trouble and needs a strong leader to take the helm as Chancellor at Ole Miss. The "Titanic" known as Ole Miss is heading straight towards an iceberg and if we aren't careful, the ship will sink to a level that will take decades to rise up to the surface.
Words Of Wisdom?
Chuck Rounsaville is a long-time friend, owner and writer for "The Ole Miss Spirit" now called https://247sports.com/college/ole-miss/. On May 24th, 2019 shortly after Ross Bjork announced he was leaving for Texas A&M, Chuck wrote a scathing but truthful post about the problems at Ole Miss. He notes that it's not just football or athletics in general. He says it's much deeper and there is a systemic problem at Ole Miss that simply has to change.
Chuck notes that Ole Miss has focused so much on out-of-state students that we've allowed Mississippi State to take hold of Mississippi in and out of the classroom. The Bulldogs have parlayed that into a political advantage at the state and local level.
Chuck has given me and www.olehottytoddy.com permission to share his post that he made to his subscribers. If you are a subscriber, you can click on the link below. I've also cut and pasted it with Chuck's blessing. Please read this with an open mind. The truth hurts but it will also set us free.
The decision on the new Chancellor and subsequent Athletics Director roles are the most critical decisions in the history of our beloved University. Let's hope the best surgeons will come in and make Ole Miss healthy again!
https://247sports.com/college/ole-miss/Board/103605/Contents/Agree-disagree-Frankly-Scarlett-I-dont-give-a-darn–132288624/
It is time for Ole Miss – us – to wake up – Written By Chuck Rounsaville
"We have been in a semi-slumber for too long on what has been going on around us, not really resting on our laurels, but being complacent in our approach to a lot of things – internally and externally.
Before I delve any further into this, there are some things I want to note.
One, I hate saying publicly some of the things I will say, but I don't think it can be avoided any longer. This has been weighing heavily on me for some time, but I can't stand washing dirty laundry in public, so to speak.
Two, while I'm going to be somewhat critical of how I feel we – Ole Miss – has become a little stagnant, I still believe it is a wonderful place with many pluses and an abundance of untapped potential to unveil and capitalize on.
Having said that, we – those who love her – have to open our eyes and wake up and there is no better opportunity than now with the search for and the naming of a new chancellor on the horizon.
In my humble estimation, it is the most important hire of my lifetime, and I don't think that is an exaggeration at all. In fact, I don't know if that is stated strongly enough.
Don't look now, but with all due respect to the powers at Ole Miss now, and with respect to interim Chancellor Larry Sparks, we have been rudderless for too long, mired in controversy and turmoil, and getting outdistanced in several areas by our in-state rival.
While I am not going to toot their horn too loudly, and still believe Ole Miss has an edge being the flagship university of this state, former Spirit Editor Jeff Roberson tried mightily to warn all Rebels a few years back about the Bully Block PAC and how it would affect politics in Mississippi in years to come. He was right – we have been outflanked politically in our state on many fronts.
While we concentrated on enrolling out of state students, MSU was/is steamrolling us recruiting Mississippi kids who have Mississippi pride and will go back home to live and prosper in this state while talking up the virtues of Mississippi State.
I get emails weekly from UM alums stating how their children or grandchildren receive regular correspondence from MSU and have never heard from Ole Miss.
The growth, prosperity, cooperation and vision of the leaders of the Golden Triangle has dwarfed our home base in recent years. I can't tell you how many people have told me how much better and more welcoming the business climate and environment is around Starkville than it is around Oxford.
One of their missions is to "out do" Ole Miss in everything and they have taken advantage of a down time in our leadership and a down time in our athletics to move ahead in certain areas. Athletics are cyclical – that is a historical fact at just about every school, but for the time being, we are behind in many athletic areas.
While we want to say LSU is our chief rival, MSU makes no bones about it – they want to beat Ole Miss, and it is that attitude that has allowed them to catch up with, and in some instances surpass, us.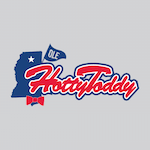 Want your voice heard? Join the Ole Hotty Toddy team!
Write for us!
My bottom line is that this is no time to be bashful. We need to get involved politically and we must do whatever we have to do to make sure a dynamic chancellor is hired, one who will lead us out of this stale period in our history and restore some positive energy to our alumni base and students. Ole Miss has got to wake up.