Ole Miss Rebels News: An Open Letter to Dr. Glenn Boyce
In recent years we have seen a lot of Ole Miss Rebels News and recently we've seen even more news which affects the University of Mississippi.
Once again, Chuck Rounsaville, owner and editor of the Ole Miss Spirit ( https://247sports.com/college/ole-miss/ ) has given me the green light to share his "open letter" to the named new Chancellor at Ole Miss, Dr. Glenn Boyce. The scene at the Inn at Ole Miss was chaotic but more importantly, painful. Once Dr. Boyce takes the reins at Ole Miss, we need to unite and give him a chance to be successful. This is what we do when the President of the United States takes office. We may not agree with the selection or policies, but we should respect the office. That is my intent with Dr. Boyce at Ole Miss.
_________________________________________________________________
"An Open Letter to Dr. Glenn Boyce" – By Chuck Rounsaville – October 4th, 2019
To: Dr. Glenn Boyce
Chancellor
Dear Glenn,
Congratulations on your new appointment. I wish you all the success in the world – Ole Miss certainly needs something good to happen to her.
You are not inheriting a train wreck or a dire situation, but you are inheriting a train that is running without the benefit of tracks and one demanding some urgency, i.e., a rudderless vessel desperately needing a strong hand to steer and guide her. She's a grand old girl, but she's off on a dirt road and badly needs some immediate fine-tuning, an oil change and possibly a new direction in some of the personnel charged with keeping her going.
While I'm not trying to tell you how to do your job – well, yes, I guess I am – the first order of business has to be a plan for the restoration of some type of unity among the Ole Miss family. Right now, we are philosophically and politically divided, much like the country, and neither "side" wants to give an inch. A collegiate impasse, if you will. It will be your duty to unite "us" or moving forward, which I have been told is where your vision is – ahead – will be very difficult, if not impossible.
This won't be easy because of the splinter groups and what seems to be a trend in modern society of no compromise. It will require a sure, strong leader who basically says "my way or the highway" and sticks to his guns without exception. Whatever you make up your mind to do, do it with conviction and certainty and let the chips fall where they may. If you make a mistake, say you made a mistake, fix it and move on.
Task two, in this not so humble opinion, is transparency. From this point forward, everything you do – yes, we understand the need for executive session on some things – needs to be transparent and open to comment and opinion. Ultimately, your decision is final, but springing things on people without input is not leadership. Asking for input and then making decisions is real leadership.
There are pressing issues all over this campus – a failed student recruitment "system," a lack of communication with friends and alums and students of Ole Miss, public relations disasters left and right, the need for a final decision on athletic leadership, a clear direction in academics, fiscal issues to fix, fund-raising continuance and bolstering, healing wounds and scars Rebel Nation has endured recently, endowment increasing, personnel issues of everyone being on the same page and being productive instead of being a zombie creeping to retirement just to name a few – and it's your monumental task to address each quickly and decisively.You have to bring the energy back to a somewhat stale environment. We have had some passion drained from us and need it restored. You have to be that beacon and light at the end of the tunnel.
We have to win back Mississippi – you need to be in every high school convincing potential students their best option is Ole Miss. We have lost Mississippi and have to win her back for this university to be all she can be.
This university needs to put the past behind us and start looking at the present and the future. Here's hoping that is what you want as well. We have lived in the past around here long enough and it has held us back greatly. Be about now. Be about the future. That will gain support for your tenure.
We've been told that athletics will be one of your highest priorities. Well, you will have to locate and hire a strong athletics director pronto and you will have to make sure athletics is funded properly to compete at the highest level. We've heard you feel this way too and hope it's true. Athletics is the face of a university, as you well know, and right now our face is doing too much smirking/frowning and not enough smiling.
We've also been told that you are going to bring in some high level people with you. Choose those carefully and make sure they check every box in the criteria you are striving for because your leadership will need bolstering by those around you as they must carry your vision as well. You cannot do it alone.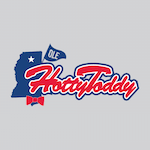 Want your voice heard? Join the Ole Hotty Toddy team!
Write for us!
Again, congratulations on your selection. A lot rests on your shoulders. I hope you have thick skin and a lion's share of fortitude. You will need both because you will face resistance, at least initially. As you can easily see from my small list – and I'm sure there is more – this is not a 40-hour a week job. It's much, much more.
Hopefully, your actions will soothe the uneasy and Rebel Nation will start to heal.
Sincerely,
Chuck Rounsaville
The Ole Miss Spirit
---