Ole Miss Rebels News: FanSided Introduces Fandom 250 And Surprises
There has been a lot of shocking Ole Miss Rebels news over the past few weeks. FanSided has introduced the Fandom 250 and now Rebels have something else to talk about.
The FanSided Fandom 250 was released earlier this week. Much like other Ole Miss Rebels news over the past few weeks it leaves Ole Miss fans scratching their heads. The FanSided Fandom 250 ranks the top 250 fan bases. However, it isn't just college football. It covers everything from music, movies, television and entertainment to all professional sports. X-Files is one of my favorite TV shows and it made the list at No.155. Of course, it's a great list and I was excited to see its release.
Just imagine how ready I was to see just where the Ole Miss Rebels fell into the mix. However, the first college I noticed from Mississippi on the list isn't even a four-year college. Coming in at No.247 was East Mississippi Community College in Scooba. Now you want to know the real shocker? Scooba Tech was the ONLY Mississippi college in the top 250! No, I'm really not joking. Not Ole Miss, USM or Miss State even made the list.
Not taking anything away from EMCC, they are a championship calibre football team and they do have a lot of fans. I'm even a fan and have seen a number of great games there. I'm really not surprised by seeing them in the FanSided Fandom 250. They are by no means just Last Chance U and they do produce high level players. However, they are still a junior college. Of course, I'm shocked Ole Miss wasn't included and slightly amused NO OTHER Mississippi teams were either. Come on FanSided Fandom. Obviously we have a few things OHT feels we should address.
Oh There Are Issues Here
First and foremost we are Ole Miss. Ole Miss and The Grove are widely known as a huge part of college football. Whoever is responsible for putting the FanSided Fandom 250 together has obviously never been to either.
On any given home game Saturday there will be a mass of red and blue gather. Whether it brings us together in Vaught-Hemingway Stadium or The Grove we are there because of a loving passion for the University of Mississippi.
Of course, there are normally way more people who partake in The Grove than even go to the game. Either way you can see what being a true Ole Miss fan really is. However, it's not just being a fan which brings us to The Vaught or The Grove. It's also being part of the Ole Miss family.
Since OHT is a FanSided site I believe Ole Miss fans should have been given a little more credit. Of course, how the clanga-clangas down in Starkpatch didn't make the list is beyond me. It's widely known you don't find fans much more hardcore than Ole Miss and Miss State fans.
However, neither of us or anybody else from the State of Mississippi made the list. Well except for East Mississippi Community College. SMH.
In Closing
So, in about another year there will be a new FanSided Fandom 250 hit the internet and I'm doing everything within my power to make sure this doesn't happen again. When you go thru the list and see the teams which did make the list it really is a shame. I mean even North Dakota State Bisons made it in at No.217. Oh there were SEC teams which made the list. Take a look for yourself. I believe they were more than deserving but so were a few others. It's obvious to me Ole Miss fans need to step our game up.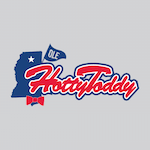 Want your voice heard? Join the Ole Hotty Toddy team!
Write for us!
Congrats to all the SEC schools who made the FanSided Fandom 250. Of course, when the Ohio State Buckeyes finish in the No.1 spot then obviously all of us SEC fans need to step up our game. We are Ole Miss. Hotty Toddy.