Ole Miss Football: Top Positions For Rebels In The NFL Draft
The Ole Miss football funnel to the NFL has seen some great success over the years and there's proof it will get even better.
This is the time of year everyone gets excited about Ole Miss football recruiting. In that respect, I thought it might be worth taking a look at a couple of positions where Ole Miss recruits have been particularly successful in terms of taking their skills to the next level beyond college football. Ole Miss actually is and has been represented in the NFL at almost every position. There are a couple of positions that stand out in terms of recent Rebel input into the NFL.
Offensive Line Especially Well Represented
Recently the list of Ole Miss players who have been chosen in the NFL draft for offensive line is especially impressive. Since 2000 the Rebels have had 4 first round offensive linemen chosen in the draft. During that same period they have also had 2 chosen in the second round. There have been 14 Rebel offensive linemen chosen in the draft over this same period. There has not been a year over this period when a future NFL player was not playing on the Ole Miss offensive line. That is something that is almost assured for another year with Greg Little and Javon Patterson both returning starters in 2018.
Tackle Position Particularly Strong
The tackle position, especially the left tackle has been a particularly strong position over the last 12 year. Going back to Michael Oher there has been a future first rounder playing in all but a couple of years. This is considering likely first rounder Greg Little who now occupies the position. The other is, of course, Laremy Tunsil. Bradley Sowell also leveraged his time in that position to a career in the NFL over this period.
With the hiring of Matt Luke, a former offensive lineman as head coach there is every reason to believe this will be a position of strength going forward for the Rebels. In addition the early signing of Matt Corral, the number 3 pro style QB coming out of high school, has jump started this years class especially at the receiver position.
Wide Receiver Also Well Represented
Wide receiver is another position that has been very well represented recently. This is a position that gets more exposure and therefore sometimes these players have names that gain more exposure. Going back to Mike Wallace who was drafted in 2009 the Rebels have had a future NFL player at one or more receiving position. That would make it a streak of 12 years. This includes Wallace, Donte Moncrief, Dexter McCluster, Laquon Treadwell, and Cody Core. If one includes the tight end position and current Rebel AJ Brown, who will likely be a first round pick, there have been future first round draft picks every year for the last 6 years. The coming year will make that streak 7 years.
Future Offensive Line and Receiver Trend
The list of 4 star recruits in this class at the receiver position is now at 3 with the addition this week of Miles Battle. And it is possible that there could still be an additional recruit at this position. Therefore, it seems likely that the trend of Ole Miss funneling receivers to the NFL will likely continue for at least a few more years. That will be true even if the current top 3 receivers all enter the draft next year.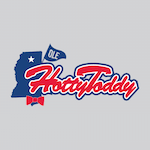 Want your voice heard? Join the Ole Hotty Toddy team!
Write for us!
In addition, the current under class offensive linemen to complement Greg Little and Javon Patterson are very strong. It would seem that the streak of the Rebels having offensive lineman on the roster that will be playing in the NFL in the future will continue. Whether the Rebels now have an offensive line recruit in the 2018 class that will be a future NFL player or it is a recruit from the 2019 class it seems likely the trend.