Ole Miss Baseball: Rolison Goes In First Round Of MLB Draft
Ole Miss baseball star pitching ace Ryan Rolison heard his name called in the first round of the MLB draft on Monday night.
Monday night while Ole Miss baseball was in a slug-fest with Tennessee Tech in the NCAA Oxford-Regional, Ryan Rolison (10-4, 3.70) was waiting for the call. Except this time it wouldn't be as pitcher for the Rebels. Instead Ryan Rolison is now a pitcher for the Colorado Rockies. The Rockies selected Rolison as the 22nd overall pick in the 2018 MLB Draft Monday night.
Of course, Rolison has been a solid starter for the Rebels for two seasons and was the primary guy for coach Mike Bianco throughout his two seasons as a Rebel. Rolison has been named in a number of accolades while pitching for the Rebels including SEC Pitcher of the Week. In 2018 Rolison has been on fire pitching 97.1 innings of work with 120 Ks and only giving up 88 hits and 45 BB.
More On Rolison
Ryan Rolison was one of the top pitchers in the nation and also a part of Mike Bianco's recruiting class in 2015. When we watched him as a freshman we all knew he was a special arm for the Ole Miss pitching staff. In 2017 as a freshman we saw him take 1st Team All-American and SEC honors.
Rolison has been clutch as a Rebels in his two seasons and has delivered time and again. As a Rebel Rolison has amassed a 16-7 record. Rolison has pitched a total of 159 innings in red and blue, has struck out 184 batters and carried a 3.45 ERA. To say Rolison has been solid is really an understatement.
We have seen Rolison deliver recently with his 13K performance in the Oxford-Regional. Rolison will do very well in the majors and we can't wait to be Rockies fans. Behind Rolison and his assured success in Colorado we are sure to make a few Rebels into Rockies.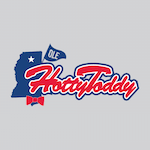 Want your voice heard? Join the Ole Hotty Toddy team!
Write for us!
OHT congratulates Ryan Rolison on being selected in the first round of the 2018 MLB Draft. Good luck moving forward with the Colorado Rockies and thanks for the memories. Hotty Toddy!