Ole Miss Rebels News: Lee, Rolison Named SEC Pitchers Of The Week
Good Ole Miss Rebels News is always welcomed and even more so when it is for not one but two outstanding Ole Miss athletes in two different sports.
This spring there is excitement building around a lot of spring sports and of course there is also Ole Miss Rebels News being made. Right now the Ole Miss Softball team is ranked No.16 in the USA Today/NFCA Coaches Poll and coming off a huge weekend in the Puerto Vallarta College Challenge. Rebels softball took 3 out of 4 games winning the showcase game over Oregon in a 1-0 contest.
Of course, there is also the No.9 ranked Ole Miss baseball team which is coming off a season opening week-end series sweep of Winthrop. The Rebels drummed the Eagles of the Big South conference in the first three games of their season by a total of 18 runs to 5. It seems as both teams are off to very good starts
As with either sport, softball or baseball, the position of pitcher is key. A good pitcher in the circle or on the mound is vital to the success of either team. Two of the key players in the success which Ole Miss softball and baseball have seen thus far has been from senior Kaitlin Lee and sophomore Ryan Rolison.
The Big Pitcher
Monday afternoon it was announced by the SEC both Kaitlin Lee and Ryan Rolison had each been selected as SEC Pitcher of the Week for their respective sports. After the effort shown by these two Rebels it's really no surprise.
As a result of Lee's performance against Texas and No.3 Oregon she received MVP for the Peurto Vallarta College Challenge. The success of Ole Miss softball hinges upon her and she appears to be solid and very strong in the circle.
Ryan Rolison has only one game under his belt so far this season. He was selected as the Friday starter for the opening game of the season in the series against Winthrop. The left-hander went for 5 complete innings and allowed only one hit while getting 12Ks. Of course, Rolison appears a lock for the regular Friday starter in Bianco's arsenal of arms.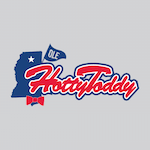 Want your voice heard? Join the Ole Hotty Toddy team!
Write for us!
Congrats to both of these Rebels as they go forward into the remainder of their seasons. Lee will be in action later this week in the Red and Blue Classic in Oxford. Rolison will likely be the Friday starter against Tulane. We look forward to seeing both of them back in action. Hotty Toddy!