Ole Miss Football: Grove Grinder, A Lot To Look Forward To
While the memories of 2018 linger for some Ole Miss football fans we do have a lot more to look forward to in 2019 and it should be better.
2018 may have not been a very good year for Ole Miss football and may have even been worse for some Ole Miss fans. Personally for myself 2018 wasn't a particularly bad year but it when it came to the Ole Miss football program it could have been much better. I believe we can all relate on that particular matter. Well, when you are down there is only one way to go and that is up.
Now its a new year and everything is already better in 2019 than it was in 2018. Naturally as Rebels fans we are hoping for something better than 2018 for Ole Miss football. Coach Matt Luke has made some superb hires and the future for Ole Miss football is once again bright compared to what we've seen over the last two years.
Man Versus Mountain
This hasn't been an easy row to hoe for coach Matt Luke and his family. First and foremost coach Matt Luke didn't ask for any of this, he was just the next guy on the chopping block for Ole Miss football. Now that we've gotten that out-of-the-way let's address some of the Ole Miss football attitudes.
As I continue to say, "Nobody ever said being a Ole Miss Rebels fan was easy." Over the years we have seen a somewhat of a degree of success only to falter back to a depressing state of affairs. Trust me, there has been way more than our fair share of disappointments over the years and it is easy to become discontent with the Ole Miss football program.
What we have been forced to endure as Ole Miss football fans over the past 5, 10 or even 20 years has made it very hard to be pleased with a sub par performance on the field. Being a Rebel may not be easy and in fact has been quite hard however it will get better and soon.
While some of us have been far too critical of coach Matt Luke it should be noted he has done the best he can do given the circumstances. There is nobody who loves Ole Miss more than coach Matt Luke and his family. He wants the best for Ole Miss football and has made some changes which may be the solution to our problems on the field. For now we need to be excited about the recent hires and know 2019 will be a better season for our Rebels.
Fun On The Hardwood
It has been an exciting past few weeks for Ole Miss football but Ole Miss basketball is tipping off the new year with the second best record in the SEC. Coach Kermit Davis is on a pretty good roll right now with his first SEC win coming on the road against Vandy Saturday night. We talked about the Rebels big 81-71 SEC road win over the Dores and how significant it was for this program.
There is a large amount of excitement which surrounds Ole Miss basketball right now and it stands to increase over the remainder of this season. So far so good for the aggressive style of play on both ends of the court. If the Rebels can decrease turnovers and stay hot from the field then this team will be far better than most college basketball pundits prognosticated.
Diamond Action Coming Soon
February 15th may be several weeks away but Ole Miss baseball fans are already excited about the 2019 season. D1 Baseball has Ole Miss baseball ranked preseason at No.11 in the country and are expected to be as good or better than 2018. Of course, the 2018 edition of the Diamond Rebels saw a SEC Tourney Championship and a share of the SEC West Division title.
In 2018 we watched as one of the best offensive teams in the SEC fell in the Oxford Regional at the hands of a very strong Tennessee Tech team. The 2019 edition of Ole Miss baseball will look just a little different due to graduation and the 2018 MLB Draft but coach Mike Bianco has reloaded and 2019 looks to be a very promising season. The Rebels open their season with a weekend series against Wright State.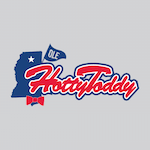 Want your voice heard? Join the Ole Hotty Toddy team!
Write for us!
Please be sure to check back here for the 2019 Ole Miss baseball preview which is coming soon. Also be sure to visit and like our Facebook page and follow us on Twitter to get the latest news and updates on all the major Ole Miss sports. Remember 2019 stands to be a great year for Ole Miss so we have a lot to look forward to. Hotty Toddy!