Ole Miss Basketball: Breein Tyree could contend for 2019 SEC Player of the Year
Junior guard Breein Tyree burst onto the scene and helped lead Ole Miss basketball to a surprising NCAA Tournament run in 2018-19.
One of the largest keys to the surprisingly successful 2018-19 season for the Rebels was 6'2 junior guard Breein Tyree. The former top-100 prospect by 247Sports was a key player throughout his freshman and sophomore campaigns and was a "most of the time" starter in the Ole Miss basketball back-court that showed flashes of greatness.
If Breein Tyree returns, the Ole Miss basketball senior could be one of the favorites to win SEC Player of the Year next season. Tyree was a double-digit scorer his sophomore season, averaging 10.8 points per game and was playing the best basketball of his career towards the end of conference play.
Maybe it was a bad fit with previous coach Andy Kennedy. Maybe Tyree just needed a couple of years of growth and maturity at the college level. Whatever the reason, Tyree was poised for a breakout and burst onto the scene in a big way under Kermit Davis this past season, helping take Ole Miss from conference doormat to a team that nobody in the SEC wanted to play.
Tyree upped his scoring from 10.8 to 17.9 points per game, which was good enough for third best in the SEC. His efficiency overall increased tremendously. His shooting from the field increased from 39.4 to 45.9 percent, which is more impressive when you take into account that he took over 100 more shots this season.
He drilled 69 three-pointers at a solid 37.5 percent clip which was up from 47 his sophomore year. He scored over 20 points in seventeen games for the Rebels, including two 31-point efforts against Vanderbilt and Georgia.
Tyree has eclipsed the 1100-point scoring mark for his career and clearly established himself as one of the most potent back-court scoring threats in the conference. His efforts were good enough to earn him 1st Team All-SEC honors.
Tyree's efforts were also good enough for him to start considering what his best option is moving forward. He has elected to enter his name in the NBA Draft but will not hire an agent, leaving the door open for a return to Oxford for his senior season. This gives Tyree the opportunity to showcase his skills in front of NBA scouts, receive feedback on his game and draft stock, and then make an informed decision on the next step.
While this news might make Ole Miss fans uneasy, it is important to remember that this is the same wise decision that Terence Davis made last season. After going through the process, Davis returned to school a better player and had a big senior season. I suspect the same may be the case for Tyree.
There are some concerns about Tyree's projectability at the next level. He may not possess the size to be an everyday shooting guard in the NBA, and scouts will need to find some reassurance that he can handle the point guard position against the best of the best. Most projections have him projected as a fringe second-round prospect with several leaving him out of the likely field of draftees.
While he has established himself as one of the best scoring guards in the SEC, Tyree has not quite made it to household name status across the country. Going through the evaluation process this spring and summer will go a long way towards increasing his visibility. That, and what should be an excellent senior campaign, could boost his draft stock significantly.
If Tyree does return to Ole Miss next season, and I believe that he should, it changes everything for the Rebels. They will go from a middle of the pack team in the SEC to a group that can contend for another NCAA Tournament berth. Tyree himself would be positioned as one of the favorites to win SEC Player of the Year.
Tennessee's Grant Williams has had a stranglehold on that award for consecutive years and has also left the door open for a return to school, but Tyree is every bit capable of unseating him from his throne. Most every other 1st Team All-SEC performer either graduated or has entered the NBA Draft. Obviously, there will be talented newcomers and others can step up similarly to the way Tyree did this past season, but the competition does narrow significantly.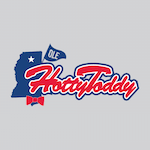 Want your voice heard? Join the Ole Hotty Toddy team!
Write for us!
With Terence Davis and possibly Devontae Shuler gone, it is a fair assumption that the ball will be in Tyree's hands even more. Combine that with the improvements he should make over the summer, and Breein Tyree is set up perfectly to make a run at SEC POY and etch his name amongst the greatest scorers in Ole Miss basketball history.