Ole Miss Basketball: Can Rebels be an NCAA tourney team in 2019-20?
After a surprising trip to the NCAA Tournament this past season, can Kermit Davis and Ole Miss basketball make a repeat performance?
One of the biggest pleasant surprises of the 2018-19 college hoops season was Ole Miss basketball, who went from 12-20 the year prior to 20-13 and an NCAA Tournament berth. The Rebels were good enough to make the Big Dance as a No. 9 seed before falling to Oklahoma in the Round of 64.
It was a great start to the Kermit Davis era at Ole Miss, surpassing all first-year expectations. But what should those expectations be for this upcoming season? One important aspect will be how the roster looks. Terence Davis has graduated and two other key players (Devontae Shuler and Breein Tyree) have submitted their names for the 2019 NBA Draft.
What happens with double-digit scorers Shuler and Tyree will have a huge impact. If either decides to remain in the draft and leave Ole Miss for good, it leaves a sizeable hole in their roster as the team doesn't have either a pure scorer like Tyree or and all-around facilitator like Shuler.
However, both of them coming back would give the Rebels one of the top backcourts in the SEC. Many starting point guards from the top teams have either graduated or gone pro, giving Ole Miss a potential leg up in the backcourt.
The issue will be in the frontcourt, with the departure via transfer of Dominik Olejniczak this offseason. He wasn't the most important player on the team but did the big man start 22 games this past season. He also was supposed the be the only returning player above 6'8 coming back to the Rebels. Now the team will have to either be really undersized with smaller lineups or rely on incoming freshmen big men from the 2019 recruiting class.
As far as where Ole Miss stands in the SEC (assuming the draft prospects does come back), they project as a top-half team and at least in realistic consideration for a trip to the Big Dance. Four teams (Arkansas, Texas A&M, Vanderbilt, and Alabama) have new head coaches and have to rebuild their rosters somewhat. Then there are teams such Missouri, South Carolina, Georgia, and LSU, whose rosters on paper just doesn't look as good as the Rebels.
ALSO READ: Top Grad Transfer Targets for Ole Miss 
Including the Rebels, that leaves six teams in the SEC in the upper-half. On paper, Florida and Kentucky are clearly better, but teams like Auburn, Mississippi State, and Tennessee don't have much of an advantage on the Rebels. If you consider the conference has elevated to a point where they'll get around 5-6 bids at least, bubble teams should feel good come March.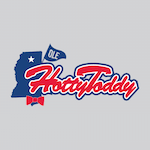 Want your voice heard? Join the Ole Hotty Toddy team!
Write for us!
It's been a while since Ole Miss Basketball has made the NCAA Tournament in consecutive seasons (2001-2002) and coach Davis has immediately turned the tide on the program. Some luck has to be on their side — like most non-powerhouse teams to go dancing in March — but the Rebels do have a good shot of doing so in 2019-20.