Ole Miss Baseball: Rebels make championship round in Oxford Regional
Coach Mike Bianco and Ole Miss baseball were back in action Saturday night as they faced Clemson in the second round of the Oxford Regional.
National No.12 seed Ole Miss baseball (39-25) was back in action Saturday night as they faced off with the Clemson Tigers (35-25). The Rebels entered the Saturday Regional matchup coming off a 16-2 Friday night win over the Jacksonville State Gamecocks. Saturday night would see the Rebels once again dominate the diamond.
The Rebels jumped on the Clemson Tigers early with 3 runs in the top of the second inning to take the early 3-0 lead. The Rebels then added 1 run in both the top of the fourth and the top of the sixth to extend their lead to 5-0.
Clemson managed to find the board in the bottom of the seventh but couldn't stop the Rebels from getting insurance in the top of the eighth to make it a 6-1 game, an ultimate win and Oxford Regional championship round appearance for Sunday. OHT looks at the Saturday win by the numbers and has some observations.
By The Numbers
In the 6-1 win over Clemson there were 8 Rebels who combined for 11 hits at the plate with 3 Rebels recording multiple hit games. Leading all Rebels was sophomore Tim Elko who went 2 for 3. Senior Ryan Olenek went 2 for 4 while junior Cooper Johnson (1HR) went 2 for 5 with 1 RBI.
Freshman Kevin Graham (1HR) went 1 for 2 with 1 RBI while freshman Knox Loposer went 1 for 3 with 1 RBI. Sophomores Tyler Keenan and Anthony Servideo each also went 1 for 3 at the plate. Junior Cole Zabowski (1HR) went 1 for 4 with 1 RBI in the game. Junior Grae Kessinger also had 1 RBI.
Freshman left-hander Doug Nikhazy drew the start on the mound for coach Bianco and the Rebels. Nikhazy went for 8.0 innings allowing 1 earned run on just 4 hits with 9 Ks and 3 BB. Right-hand closer Parker Caracci entered in the ninth and finished out the game. Caracci allowed no hits. Nikhazy (8-3) picked up the win.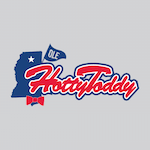 Want your voice heard? Join the Ole Hotty Toddy team!
Write for us!
Coach Mike Bianco and Ole Miss baseball will be back in action Sunday night as they face Jacksonville State in the Oxford Regional championship. Good luck to coach Bianco and the Rebels. Hotty Toddy!