Ole Miss Football: A look at the 2019 Rebels, Tight Ends
We have just a few short months before 2019 edition of Ole Miss football will begin so we are taking a look at the Rebels.
The 2019 Ole Miss football season kicks off August 31 on the road against Memphis. The 2019 edition of Ole Miss football appears to have the makings of a great team and Ole Miss fans are getting ready to see exactly what the Rebels will look like on the gridiron. We were able to see a brief look at the Rebels in the 2019 Grove Bowl. OHT is taking a closer look at each position group.
Naturally, both sides of the ball will be important for the Ole Miss Rebels in 2019. With two new coordinators, Mike MacIntyre on defense and Rich Rodriguez on offense, there will be a new look on each side. However, we can expect the Ole Miss offense to continue to be very productive so we begin there.
Tight Ends
Over the years we have seen the tight ends become an integral part of the Ole Miss offense and we've seen some great players in the position group. However, in 2018 we watched as the tight ends were simply underutilized. Now we have Rich Rod and we can be certain the position group will be a vital part of the Ole Miss offense once again.
Dawson Knox went to the NFL so that leaves a slight void in the position group but there are great athletes waiting in the wings. Senior Octavious Cooley is the likely starter for the Rebels at the TE position, but there is also senior Jason Pellerin who is available and will surely see a lot of playing time in 2019.
Also available are sophomores Alex Faniel and Jonathan Hess. Both are players who didn't begin at the tight end position. Faniel was a QB like Pellerin and Hess was an outside linebacker. Faniel and Hess are both 6'6 and should see action. Junior Nick Haynes rounds out the tight end position group and could also see playing time in 2019.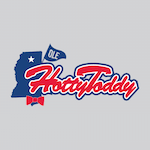 Want your voice heard? Join the Ole Hotty Toddy team!
Write for us!
Will the tight ends make a statement in 2019? Under Rich Rod we can be certain they will be a major part of the Ole Miss offense. Please be sure to check back here for more of our breakdowns of the personnel on both sides of the ball heading into the 2019 season. You can also visit and like the OHT Facebook page and follow us on Twitter for the latest updates. Hotty Toddy!