Ole Miss Football: 2019 Rebels off to a very disappointing start
Ole Miss football kicked off the 2019 season this past Saturday with a 15-10 loss to Memphis and needless to say it left Rebels fans disappointed.
As the sting from an ever-so-disappointing loss to Memphis begins to settle in, I sit in my living room pondering how it came to be that a Power 5 school in the strongest division of the strongest conference in the country could just up and lose to a Group of Five school. In no way am I implying that Memphis isn't a good football team or that they didn't deserve to win. (They are a good football team and they did deserve to win.)
Being the program we are, however, in the division we are in and in the conference we are in and with the money we have, there are just certain things that we expect to have that schools like Memphis don't have. We expect to have better athletes. We expect to have better facilities. We expect to have better coaches. On Saturday, it didn't seem that way.
Make no mistake about it, my delusions of grandeur were effectively crushed many moons ago when the NCAA finally removed their enforcement arm from our proverbial asses. The result of that five-year colonoscopy was sure to rear its ugly head at some point but I thought that was last year, not this year. Not against Memphis.
The Offense
For the first two and a half quarters the offense was…well, offensive. The entire offensive line seemed to be standing around waiting for someone else to do something. The players in the backfield who were actually capable of doing something couldn't ever seem to get going because of what one might characterize as some "lackluster" line play. For most of the game, the offensive line was clearly confused about where to go and what to do. If not that, then they were just too tepid to risk making a mistake.
Either way, what looked like an average Memphis defense continually took the fight to our offense, beating them to the punch on almost every play. For some reason, all of their movement seemed to be reactive rather than proactive. At one point, I was screaming at the TV to just run straight forward and block whoever the hell is in your way. Dive right, dive left, student body right, student body left. Just block the hell out of whoever is in front of you!
Fortunately, the offensive line seemed to eventually settle down some and effectively run a few plays. In the rare moments that we were able to see the running backs in action, I was impressed. Scottie Phillips has picked up right where he left off last year. Ealy showed another gear on that hesitation of a kickoff return so I can't wait to see him in the open field. Connor wasn't able to muster much of anything, but it's difficult when you have to block for yourself.
Quarterback play was spotty, at best. It's hard to give Matt Corral a bad grade here because he spent so much time trying to avoid oncoming defenders. He had a hard time throwing the ball for the exact same reason. There were just people all over him. When he did get a throw off, it seemed like he was locked into a single receiver. The safety was his fault. If you're a quarterback, you have to know before the ball is snapped that you can't take a sack in the end zone. The defender was on him quickly, but you still have to get rid of the ball. Regardless of any of it, he certainly didn't look capable of putting this offense on his shoulders and carrying them to the promised land.
Defense
Let's be honest here. No matter what happened, the defense was going to be better than it was last year. There's no possible way they could have been worse. Having said that, I came away impressed with the improvements that have been made. There was clearly a plan of attack and short of simply getting beat a couple times, they seemed to play pretty well together.
I worry about the defense, though. In this day and age of hurry-up offenses like our own, I feel like we may end up like we did last year. Leaving them out there for so many plays might eventually wear them down.
Coaching
The offense clearly needs a lot of work. Much of this is to be expected as they are so young and have such little experience. Regardless of that, they're going to have to give this thing a serious examination and make some changes that get them through the season with the best opportunity to win. There are many things that can be done, but I'd suggest that the most important thing is for the offensive line to get more aggressive.
It's hard to say whether the defense needs a lot of changes or not. I'm sure there were some missed assignments that they will clean up and wrapping up when tackling will be a focus area, though it's nothing like it was last year. I'd also suggest that someone get these players in the best shape possible because they may get stuck out on the field for 80 or 90 plays per game if this offense keeps performing like this. Attrition and injuries could be catastrophic.
In addition to the obvious offensive and defensive issues already mentioned, I'd like to see Coach Luke improve in his game-management a little bit. Nothing was glaring, but being a head coach sometimes means that you have to make decisions that aren't necessarily popular with the fans or the team. You can't always leave it to the coordinators to manage their part of the game and you've got to be able to take emotion out of your decision-making. Situational awareness is paramount.
Our kicker missed his first field goal attempt but he hit it well and pushed it just a little to the right. There was a similar opportunity later in the game to pick up three points, but Luke elected to go for it on a 4th down attempt instead of kicking a similar field goal. Keeping that drive alive would still have left us with a significant amount of yardage to gain for a touchdown so it may have been more prudent to take the FG attempt. This is hindsight, of course, but three additional points would have changed many of Memphis' play calls toward the end.
Additionally, there were some times when I expected the team to do things that they just didn't do. For example, when the offense was so anemic at the beginning, it may have been a good time for the head coach to pare down the play calling. I realize that RichRod is in charge of the offense and has been given the play-calling duties, but sometimes it takes a more expansive view of what's going on to see where an adjustment needs to be made. It may have behooved the offense to simplify what they were doing at the time and regain some aggressiveness.
When the end of the game was imminent, I was expecting to see the defense gamble a little more to try and create a turnover or a big negative play. Alas, that never happened either as Memphis continually converted on third down to eventually run the clock out.
What to Expect
Moving forward, I am expecting to see a vastly improved offense against Arkansas. There is just too much talent in the backfield and at receiver for the offense to remain this anemic. The offensive coaches are too smart to not be able to find a way to make this work.
As much as I hate to say this about Arkansas, it's a must-win game. Anything less than a win puts us right in the crosshairs of only winning three or four games. That kind of disastrous season will have the naysayers clamoring for a coaching change. Adding a new Chancellor to the mix right about the same time we complete a three-win season is just asking for trouble. What is painfully clear at this point is that this young team has a lot of growing up to do and not much time to do it.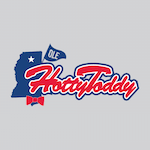 Want your voice heard? Join the Ole Hotty Toddy team!
Write for us!
Losing to Memphis is embarrassing. Not as embarrassing as the ass-kickings we got at the hands of Alabama and State last year, but embarrassing nonetheless.