Ole Miss Football: The Rebels NFL Draft History (2010-2019)
Ole Miss football fans have grown accustomed to seeing a vast number of Rebels become indoctrinated to the next level and it didn't just begin.
Ole Miss football fans have grown up accustomed to seeing our Rebels taking it to the next level via the NFL Draft and our history is impressive. It doesn't take being solely a Rebels fan to know Ole Miss football has a rich and storied history. From the even the days before the legendary head coach Johnny Vaught and the redheaded kid from Drew, Ole Miss has had a history of producing great NFL players. While some fans base all our Ole Miss fandom on the results of the last season and hopes for this upcoming season, we can't erase history, good or bad.

As football fans, as in life, we are expecting to see a better season. What does it take to make a better season? Learning something from our history. Final Answer. So, as someone who can't rewrite history, I can write about it. I believe when we take a quick look at the last 10 draft classes we can not only determine where the Ole Miss football program may have been, but also where we've are and further more where we are headed. Now, lets look at recent history.
Proof In The Pudding
Most Ole Miss football fans have realized the program's success over the years. We Rebels have seen our share of ups and downs and highs and lows. No, many of us haven't seen a SEC or National Championship in our lifetime but success isn't necessarily dependent upon trophies in a practice facility atrium.
True success is measured by the character of the young men who take the field on Saturdays and then later on Sundays. Over the course of the past ten NFL drafts we've seen the true measure of the Rebels success both on and off the field.
Look at the past ten NFL drafts and you can see where Ole Miss football has succeeded. Over the past ten years Ole Miss has seen 26 players selected in the NFL Draft. Some of those players have seen a large amount of success at the next level and have left an indelible mark on the NFL.
The Last Ten Rebels NFL Drafts
2010
Dexter McCluster, RB/WR
John Jerry, DT
Greg Hardy, DE
Kendrick Lewis, CB
2011
2012
2014
2016
Cody Core, WR
Fahn Cooper, OL
Robert Nkemdiche, DT
Laquon Treadwell, WR
Laremy Tunsil, OL
2017
Evan Engram, TE
Chad Kelly, QB
D.J. Jones, DT
Derrick Jones, CB
2018
Jordan Wilkins, RB
Breeland Speaks, DT
Rod Taylor, OL
Marquis Haynes, DE/Edge
2019
AJ Brown, WR
DK Metcalf, WR
Javon Patterson, OL
Dawson Knox, TE
Ken Webster, DB
Greg Little, OL
The players listed above are a measure to show what Ole Miss football has accomplished over the past 10+ years and ultimately over the last 100+ years. With it being draft day we can search the NFL Draft and, thanks to VividSeats.com, we can see the history of the Rebels in the NFL Draft over the past 10 seasons. I implore you to click on the above link and go check out the information on their interactive site. The numbers are surprising when you compare Ole Miss to other great programs across the nation.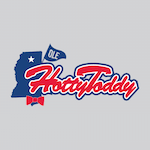 Want your voice heard? Join the Ole Hotty Toddy team!
Write for us!
Tonight the 2020 NFL Draft begins and while it may be a little different, everything will wind up working out for prospects who are anxiously awaiting for their name to be called. Before we give up hope on a brighter future for Ole Miss football we should consider our own history. The show will go on and Ole Miss will once again be in the spotlight. Enjoy the draft and good luck to the Rebels tonight. Hotty Toddy!