Ole Miss Football: Looking At The Rebels Upcoming Schedule
Ole Miss football is anticipating the upcoming 2020 season under new head coach Lane Kiffin and OHT is looking at the Rebels schedule.
It has been a tough spring for all of us but Rebels fans are hoping to see Ole Miss football this fall. Players have reported back to campus and are preparing for upcoming season. While we may not know exactly what we will see from new Ole Miss head coach Lane Kiffin and the Rebels, we can be sure of the 2020 Ole Miss schedule.
Over the years we have seen Ole Miss football with some very tough schedules and this season will be no different. With 12 games and 8 of them being SEC games we can expect some great match-ups throughout the season. The Rebels schedule may not be an easy one but there are some interesting advantages once we take a look at what lays ahead. Lets get started.
And So It Begins
Coach Kiffin and the Rebels begin their season on the road in Houston when they face Baylor on September 6th. Baylor has always been a solid opponent against their foes and has seen a large amount of success in recent seasons. The Bears have a new head coach in Dave Aranda so this makes the season opener a match-up between two new head coaches.
The Rebels first home game will follow when they face Southeast Missouri in the second game of the season. Southeast Missouri is coached by Tom Matukewicz who will enter his seventh season as the leader of the Redhawks. Even though the Redhawks may be a part of the FCS they shouldn't be overlooked. Matukewicz has developed them into a hard nosed team.
Next up will be the Auburn Tigers in the Rebels first SEC match-up of 2020. The SEC West foe Tigers, who are coached by Gus Malzahn, went 9-4 in 2019 and finished Malzahn's sixth season with at least 8 wins in 5 of his 6 seasons. Auburn will be a tough SEC opener for Lane Kiffin and the Rebels but the game will be played in Oxford so anything can happen.
The Rebels fourth game of 2020 will be played in Baton Rouge as they face SEC West foe LSU. Coached by former Ole Miss head coach Ed Orgeron, the Tigers finished the 2019 season undefeated as SEC and National Champions. Of course, Death Valley is always a tough place to play and after the success the Tigers found in 2019 season this could be the Rebels toughest test in 2020.
Lane Kiffin and Ole Miss football will return to Oxford for game five as they face SEC West foe Alabama Crimson Tide. Naturally, we all know what the Crimson Tide and head coach Nick Saban are capable of. Saban is only the second coach in the poll era to win six National Championships with five of those coming while head coach for Alabama. However, we also know the Tide can be beaten. What bodes well for the Rebels is home-field advantage and Lane Kiffin knowing better than anyone what Saban does.
Game six of 2020 will see the Rebels travelling to Nashville to face SEC East foe Vanderbilt. While the Commodores, coached by Derek Mason, may not be considered to be the toughest team in the SEC they have proven to be a thorn in the side of the Rebels. Mason enters his seventh season in 2020 and continues to improve the Commodores as they trend upward each season. Don't doubt what the Dores are capable of at home.
The seventh game of 2020 will see the Rebels return home to Oxford. The Rebels will be facing SEC East foe Florida and former Miss State head coach Dan Mullen. Rebels fans are very familiar with what the Gators have accomplished in the far past but up until 2018 they had been less than expected. Enter Dan Mullen. In 2019 Mullen, in his second season, led the Gators to a 11-2 record and a Capital One Orange Bowl victory. As much as Rebels fans dislike Mullen and would love to send him and the Gators home with a loss we have to know this will be another tough game.
Game eight of the 2020 Ole Miss football season will find the Rebels once again at home in Oxford as they host UConn. A member of the Big East Conference, the Huskies are coached by Randy Edsall. The 2020 season will be Edsall's fourth season in his second tenure as UConn head coach. Edsall also was UConn head coach from 1999-2010 before taking the head position for the University of Maryland from 2011 to 2015. Edsall was the key in helping the Huskies move from the FCS to the FBS. This should be a win for the Rebels at home.
Following a bye week the Rebels will travel to face Texas A&M in College Station for their ninth game in 2020. Coached by Jimbo Fisher the Aggies are a tough match-up for any team when they play at home. Under Fisher the Aggies compiled a 9-4 record in 2018 and followed it up with a 8-5 record in 2019. The Aggies also found bowl wins following both seasons.
Ole Miss football will travel to Fayetteville to face SEC West foe Arkansas. Rebels fans know Fayetteville can be a tough place to attempt to get a victory for any team regardless of the circumstances revolving around the host team. In both the 2018 and 2019 seasons the Hogs went 2-10 overall and 0-8 in SEC play. However, its hard to say if they will or wont improve under first year head coach Sam Pittman. This is Pittman's first head coaching gig but spent the last four seasons at Georgia as first offensive line coach for 3 seasons and then associate head coach in 2019.
Ole Miss football will return to Oxford to host Georgia Southern in Oxford for the 11th game of the season. Head coach Chad Lunsford will be seeing his third full season in 2020 after being named interim head coach in 2017. The Eagles have found success under Lunsford and went 7-6 in 2019. This should be an easy win for the Rebels prior to their final regular season game.
Of course, the Rebels final regular season game will be the Egg Bowl. The Rebels will be hosting SEC West and instate rivals Miss State in Oxford on November 25th. This Egg Bowl should be a barn burner with two new first year head coaches at the helm for the Rebels and Bulldogs. Both coaches focus greatly on offense and their former teams have been productive. MSU is now coached by Mike Leach who is the mastermind behind the 'Air Raid' offense was named the National Coach of the Year in 2018 and will certainly incorporate a strong passing attack into what was already a strong rushing game for the Bulldogs.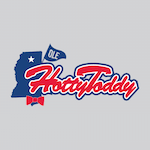 Want your voice heard? Join the Ole Hotty Toddy team!
Write for us!
How much success the Rebels have in 2020 remains to be seen but their is no denying the strength and the difficulties of the schedule they face. Despite what the Rebels may face and accomplish in 2020 Ole Miss football fans are looking forward to seeing Lane Kiffin and his team hit the field this season. OHT wishes the Lane Train and every rider good luck in 2020. Take care, be safe and Hotty Toddy!