Ole Miss Football: Will Kiffin and Recruiting Be Okay?
Ole Miss football and Lane Kiffin are six games into the 2020 college football season and fans are wondering about the 2021 recruiting class.
Coach Lane Kiffin and Ole Miss football have been busy week in and week out thru the 2020 college football season. While the 2-4 record may not speak volumes about this season's Rebels it does give hope for the future. The Rebels and the new Kiffin/Lebby offense have proven to be one of the most effective in the SEC and the defense is improving each week.
Success on the field for Lane Kiffin and the Rebels mean wins for Ole Miss football that is needed. However, success on the field also means the Ole Miss football program will gain the attention of top high school players across the nation. The recruiting game is paramount to the success of any team and any new coach. OHT looks at the latest recruiting news out of Oxford.
For Better Or Worse
Naturally, we are anxious to get the best recruits we can. However, the 2020 college football season is a different animal from what we have grown used to. Because of Covid-19, there are certain limitations placed on this recruiting season.
For coach Lane Kiffin, as well as other coaches, there will be a learning curve but this season the recruiting field is even for everybody. Some SEC coaches may miss out on some great players because of the pandemic but also because of obvious success among new coaches.
Sure, the 2-4 record isn't what any Ole Miss football fan wanted at this point in the season, but it really isn't that bad considering the SEC-only schedule and the situation surrounding the pandemic.
Lane Kiffin sits in a very good position when it comes to recruiting offensive players. Any high school offensive player who wants big numbers would be happy to find a place in the Kiffin/Lebby offense. There will be no trouble recruiting on offense.
Kiffin's problem lays on the defensive side of the ball. While the defense is improving there is still room for development. The days of the Landshark D are gone so it may be hard for Kiffin and Co. to recruit top-tier high school athletes. The defense needs to continue to get better and not worse to get top recruits.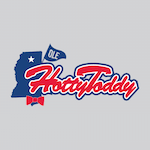 Want your voice heard? Join the Ole Hotty Toddy team!
Write for us!
As of now the 2021 Ole Miss football recruiting class stands with No.52 recruiting class in the nation and ranks at No.13 in the SEC. Kiffin and his staff currently have 14 hard commitments but this number will certainly rise as the season progresses and it gets close to the early signing period. OHT will have more on this recruiting class coming soon. Stay safe and Hotty Toddy.