Ole Miss Football: Rebels and Lane Train outlast Gamecocks
Coach Lane Kiffin and Ole Miss football were back in action Saturday night as they faced off against Will Muschamp and the South Carolina Gamecocks.
Saturday night coach Lane Kiffin and Ole Miss football (3-4) were back in action as they hosted the South Carolina Gamecocks (2-5) on Hollingsworth Field in Vaught-Hemingway Stadium. The Rebels, after a bye week, were looking to build on the win over Vandy while South Carolina was hoping to get back in the win column after an ugly loss to Texas A&M last weekend.
However, it was another huge game for sophomore quarterback Matt Corral and the Ole Miss offense. The Kiffin/Lebby offense was responsible for 708 total yards, which are the third most in Ole Miss history, and Corral threw for 513 yards breaking the single-game record of 489 yards set by Shea Patterson in 2017. The Rebels offense was too much for the Gamecocks defense and resulted in a 59-42 Ole Miss win. OHT looks at the win by the numbers and also has some observations.
By The Numbers
Besides the 708 yards of total offense, 513 yards of which belonged to Matt Corral, other numbers looked very good. Staying with Corral, he went 28 of 32 with 4 touchdowns.
Saturdays win was Corral's fifth game with 300+ passing yards in the 2020 college football season. Corral also had 20 yards rushing with 1 touchdown. His 533 total yards are second in program history behind Archie Manning who had 540 against Alabama in 1969.
Wide receiver Elijah Moore broke the 1,000-yard mark with 12 catches for 225 yards and 2 touchdowns. It was Moore's third 200+ receiving yards game which makes him the only wide receiver in Ole Miss history to do so. His 91-yard touchdown reception was the longest in program history.
Senior wide receivers Braylon Sanders and Dontario Drummond also had big games. Sanders had 4 receptions for 141 yards while Drummond had 4 receptions for 46 yards and 1 touchdown. Sophomore running back Jerrion Ealy added 84 yards on 17 carries with 2 touchdowns as well as a receiving touchdown. Snoop Connor also added a 2-yard touchdown run.
On the defensive side of the ball, as a team, the Rebels had 5 tackles for loss, 2 sacks, 1 forced fumble, and 1 interception that was AJ Finley's third of the season. Lakia Henry led all Rebels with 10 tackles while Keidron Smith had 4 pass breakups against the Gamecocks.
Observations
Let's begin with the 800lb gorilla in the room, the Ole Miss defense. A win may be a win but lack of defense puts a tremendous amount of pressure on the offense to score points. The Rebels defense allowed 42 points and 548 yards of total offense. The defense allowed only 230 yards thru the air but also allowed 318 yards on the ground which is pretty bad. The Rebels defense has been up and down much of the season and has to improve to win out the rest of their games.
Offensively there is little to complain about. As the old saying goes, "if it works, don't fix it." This Rebels offense is as good as any which can be recalled and will continue to put up huge numbers as they close out the last three games of the season. Some of the finer points from the win over South Carolina come from OleMissSports.com,
Ole Miss scored on its first drive of the game for the fourth time this season. The Rebels also accomplished this feat vs Kentucky, Alabama, and Vanderbilt.
The Rebels were a perfect 4-for-4 on fourth down conversions.
The Rebels have scored a touchdown on its first three drives of the game in back-to-back contests. ~OleMissSports.com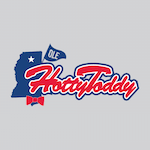 Want your voice heard? Join the Ole Hotty Toddy team!
Write for us!
Coach Lane Kiffin and Ole Miss football will be back in action this Saturday as they travel to College Station to take on Texas A&M. Please be sure to check back here or follow us on Twitter and Facebook for the latest Rebels news and updates. Stay safe and Hotty Toddy!