Ole Miss Football: Rebels ready to face Indiana in Outback Bowl
Ole Miss football found a degree of success in 2020 and it was measured by an invitation to the Outback Bowl held in Tampa, Florida.
The 2020 Ole Miss football season has been a crazy and wild one. While in a normal season 4 wins wouldn't be something to celebrate, in 2020 it actually is. Many Ole Miss football fans are surprised and happy with the outcome of the regular season and now it can be capped off by postseason play for the first time since 2015.
Ole Miss football, despite a season cut short by Covid-19, finished with a 4-5 record under first-year head coach Lane Kiffin. Coach Kiffin and the Rebels are set to face the Big10 Indiana Hoosiers at 6-1 on January 2, 2021, in the Outback Bowl. OHT scouts both the Rebels and the Hoosiers.
Scouting the Rebels
The Rebels offense is one of the best in the nation averaging 562.4 yards and 40.7 points per game. The offense is led by sophomore quarterback Matt Corral. Corral, thru 9 games has completed 201 of 282 passes for 2,995 yards for 27 touchdowns with 14 interceptions.
Corral will be without Elijah Moore and Kenny Yeboah, but still has a bevy of outstanding receivers that include sophomore Jonathan Mingo and seniors Dontario Drummond and Braylon Sanders.
Mingo has 24 receptions for 349 yards and 3 touchdowns while Drummond has 19 receptions for 307 yards and 6 touchdowns. Sanders has 15 catches for 376 yards and 4 touchdowns.
The Rebels also have a solid rushing game with sophomore Jerion Ealy leading the attack. Ealy has 147 carries for 745 yards and 9 touchdowns on the ground. The Rebels also have sophomore Snoop Conner in the backfield. Conner has 87 carries for 378 yards and 7 touchdowns.
The Rebels' weakness lies on the defensive side of the ball allowing 535.7 yards of offense to opponents per game. However, there are bright spots within the Rebels' defense. The defense has been responsible for 10 forced fumbles and 5 interceptions.
Lakia Henry and Jaquez Jones lead the Rebels in tackles with 62 each. Henry also has 4 tackles for loss, 2.5 sacks, and 2 forced fumbles. Jones has 1.5 tackles for loss. AJ Finley has 3 interceptions to go with his 53 tackles and 2 tackles for loss. Sam Williams 7 tackles for loss and 4 sacks thru 9 games. The Rebels will have to have a defense in the Outback to find a victory.
Scouting Indiana
Coached by Tom Allen, Indiana has proven to be a solid team on both sides of the ball. Indiana is putting up 358.1 yards of total offense per game. The Hoosiers will be led Saturday by redshirt sophomore quarterback Jack Tuttle. The Outback Bowl will be just his second start with his first start coming against Wisconsin. Tuttle has completed 18 passes in 27 attempts for 161 yards and 2 touchdowns.
Leading Indiana in receiving is Ty Fryfogle, whose dad Trey played for the Rebels. Fryfogle has 34 receptions for 687 yards and 7 touchdowns. Whop Philyor is second on the team with 36 receptions for 414 yards and 3 touchdowns followed up by Peyton Hendershot with 23 catches for 151 yards and 4 touchdowns. On the ground, the Hoosiers rely on Stevie Scott III who has 137 carries for 486 yards and 8 touchdowns.
On the defensive side of the ball, the Hoosiers give up yardage allowing 361.7 yards from opposing offenses. However, the scary part of the Indiana defense is their ability to create turnovers. Thru 7 games the Hoosiers have 17 interceptions. This makes for an interesting game with the Ole Miss offense and the Rebels passing game.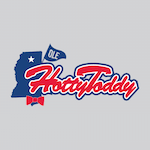 Want your voice heard? Join the Ole Hotty Toddy team!
Write for us!
This will be a huge game and tough test for coach Lane Kiffin and the Rebels. If the Rebels' defense can put pressure on the Hoosiers' young quarterback and prevent turnovers on offense then the Rebels should bring a win and a trophy back to Oxford. OHT says good luck and we can't wait to see the Rebels in the Outback Bowl. Kickoff from Tampa, Florida is set for 12:30 pm CT and will be televised on ABC. Stay safe and Hotty Toddy!