Ole Miss Football: NFL Rebels Have Big Week-2 Performances
Despite it being a rough weekend for Ole Miss football there were a number of NFL Rebels who were in action and had big games.
Sunday most Ole Miss football fans were attempting to get thru the aftermath of the Rebels loss to Alabama. However there were NFL Rebels who would be taking the field and would have big days. Besides watching Ole Miss nothing is better than seeing former Rebels being able to play on the professional level and have success. Sunday was a good day.
Sunday there were 25 former Rebels who were assigned to active NFL rosters. While a number of them were on IR or did not play there were some who did and had very productive days for their respective teams. All of the following players you can be sure will continue to have good seasons if they stay healthy.
NFL Rebel To NFL Rebel
Not often do you get to see two NFL Rebels connect on the same team but we saw it Sunday when the New York Giants took on the Dallas Cowboys. Former Ole Miss quarterback Eli Manning went 33 of 44 for 279 yards and had 1 TD with 0 INTs. Manning's TD pass was to former Rebels TE Evan Engram who had 7 receptions for 67 yards as well. The TD pass was the first of 2018 for both Manning and Engram as the Giants fell 20-13 to the Cowboys.
Is Ole Miss WR U?
Ole Miss is becoming known as the place where great wide receivers are developed and many have seen success in the NFL. Week two of the 2018 season was no exception with two former Ole Miss WRs seeing good days on the field Sunday.
Former Rebels and now Jacksonville Jaguars wide receiver Donte Moncrief had a good game. Moncrief had 4 receptions for 34 yards and 1 TD in the Jags big 31-20 win over the New England Patriots. Laquon Treadwell also had a good day in the Minnesota Vikings 29-29 tie game with Green Bay. The former Rebels great caught 2 passes for 23 yards and 1 TD. Both Moncrief's and Treadwell's TD receptions were their first of the 2018 season.
Defensive NFL Rebels
Naturally the NFL Rebels aren't limited to just the offensive side of the ball. Former Rebels and now Phoenix Cardinals defensive tackle Robert Nkemdiche had 5 tackles in the Cards 34-0 loss to the Rams. Pittsburgh Steelers and former Rebels corner-back Mike Hilton finished the day with 3 tackles in the Steelers 42-37 loss to the Kansas City Chiefs. Former Rebels defensive tackle DJ Jones who is now with the San Fransisco 49ers had 2 tackles in the Niners 30-27 win over the Detroit Lions.
Rookie NFL Rebels Update
While the 2018 NFL rookie class has been somewhat quiet there has been action for one former Rebels running-back. Indianapolis Colts RB Jordan Wilkins is stirring up the Colts stable. Despite Marlon Mack being deemed healthy enough to start Wilkins saw significant touches Sunday in the Colts 21-9 win over the Washington Redskins. Wilkins finished the day with 10 carries for 61 yards and had 2 receptions for 3 yards. Thru two games has 24 carries for 101 yards and is the Colts rushing leader.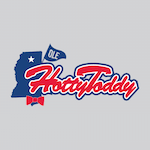 Want your voice heard? Join the Ole Hotty Toddy team!
Write for us!
Ole Hotty Toddy will continue to follow all of the NFL Rebels throughout the 2108 NFL season and bring you the latest updates. Please be sure to check back here at OHT or better yet visit and like our Facebook page and follow us on Twitter. Good luck in week-three NFL Rebels. Hotty Toddy!