Ole Miss Football: We Could See Chad Kelly Sooner Than Expected
Ole Miss football fans watched as former Rebels quarterback Chad Kelly played great thru the NFL preseason and now he could soon be the Denver starter.
Rewind to the 2017 NFL Draft and as Ole Miss football fans we watched as former Rebels QB Chad Kelly was drafted as the final pick aka 'Mr Irrelevant'. Then among Ole Miss fans there were only two camps. Either you were all in Chad Kelly or you were all out. In the final round of the draft you either knew he would make it or was surprised he made it. For a few a of us we just decide to call it appropriate. Some of us knew Kelly would do great given the opportunity.
It's no big secret Chad Kelly has come into the NFL with his share of anti-Kelly critics and his share of baggage. Even after a record-setting career and a Sugar Bowl MVP there are the 'good ole boys' in Oxford who predicted his demise while he was in Oxford. However, Kelly couldn't have landed in a better situation than Ole Miss and now the Denver Broncos.
Why is this any different for Kelly? He has already proven himself in the NFL preseason and has had the 'fan fave' support from the Denver faithful. OHT has followed Kelly thru the Denver NFL training camp into the preseason and now we are here in week-three of the NFL regular season and we may see Kelly sooner rather than later as a starter as the Denver Broncos QB.
Broncos and Ole Miss football fans may soon get their wishes as Chad Kelly is now looking at making his first NFL career start. As of Wednesday afternoon Broncos starter Case Keenum is still listed as questionable for this Sundays matchup with the Baltimore Ravens. Thursday is the swing-day for injuries in the NFL and word is Keenum should practice. If that is the case we could easily see Keenum making the start but OHT likes Kelly in this situation.
Hurts Keenum Not Broncos
Despite the Broncos being 2-0 there hasn't been much for John Elway to be impressed with on a QB level. In two games Keenum has provided the Broncos with two wins but statistically has been unimpressive. On the season Keenum is 44 of 74 for 551 yards with 3 TDs and 4 INTs which ranks him at 13th in the NFL. There wouldn't be much drop-off for Chad Kelly who would only need a few plays to turn on the Swag switch.
In this case Keenum possibly missing the Sunday matchup won't be a significant issue for Denver even though Kelly hasn't made a regular season start. Kelly was the main QB thru the preseason for the Broncos and performed very well. Of course, Kelly played well enough to force the Broncos to waive former QB Paxton Lynch just prior to the season.
Chad Kelly finished the preseason going 40 of 60 for 463 yards and 3 TDs while throwing 2 INTs. Of course, Kelly played two seasons for the Rebels and was one of the most prolific quarterbacks in program history. Kelly's 6,800 career passing yards is 3rd All-time at Ole Miss and his 4,042 yards in 2015 is 1st All-time single season at Ole Miss.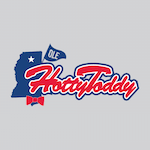 Want your voice heard? Join the Ole Hotty Toddy team!
Write for us!
Ole Hotty Toddy will continue to follow Chad Kelly and will have updates as they become available. Please be sure to check back here at OHT or visit and like our Facebook page and follow us on Twitter. Good luck to Chad Kelly. Hotty Toddy!