Ole Miss Basketball: Hoops Take Nicholls, Headed To Destin
Ole Miss basketball was back at home and back in action Tuesday night as they hosted Nicholls State in Oxford at The Pavilion.
Ole Miss basketball (2-1) was back at home hosting Nicholls State (2-4) Tuesday night and on family night the Rebels dominated the home court. Ole Miss was coming home and coming off a tough road loss in Indianapolis to Butler and needed to make a statement and gain momentum heading back on the road.
Behind the play of senior Terence Davis the Rebels took the 75-55 home victory heading back on the road to Destin to take on Baylor who played Nicholls State to an 81-54 decision win earlier in the season. Nicholls came into The Pavilion Tuesday night off the Baylor loss and were no match for coach Kermit Davis and the Rebels. Lets look at the game by the numbers.
Team Numbers
A 20 point win is never bad and the most important number is truly the 75-55 final score in favor of the Rebels. However, if you really want to see the game then just look at the numbers. As a team the Rebels did dominate the game shooting .481 from the field while holding Nicholls to just .338. The Rebels shot .353 from beyond the arc while the Colonels shot just .292. Ole Miss went .739 from the free-throw line compared to Nicholls shooting just .637.
Individual Numbers
In the game there were three Rebels who scored in double-digits. Leading all Rebels was senior Terence Davis who had 14 points. Davis also had 8 rebounds, 3 assists, 1 steal and 4 blocked shots. Senior Bruce Stevens added 13 points with 4 rebounds. Junior Breein Tyree had 10 points on the night with 4 rebounds and 6 assists.
Other Rebels in the scoring column were sophomore Devontae Shuler who had 9 points, 7 rebounds, 6 assists with 3 steals and freshman Blake Hinson who had 8 points. Hinson also had 5 boards and 3 assists. Senior DC Davis added 8 points with 2 rebounds while freshman KJ Buffen added 7 points. Buffen also had 5 boards, 1 assist and 1 blocked shot. Junior Dominik Olejniczak finished out the scoring for the Rebels with 6 points. Olejniczak also had 2 rebounds and 1 blocked shot.
Observations
Coach Kermit Davis and the Rebels controlled the game from start to finish and played well at both ends of the court. With this Rebels hoops team ball movement on offense was the key to success Tuesday night. Defensively the Rebels were very aggressive and created outrebounded Nicholls 45-29. The Rebels also created 14 turnovers.
Ole Miss basketball fans are seeing a different kind of hoops than they've been used to over the past 10 years. This team is talented and exciting to watch with a number of younger players who are showing they are ready to play. We all need to just keep in mind this team is still learning the Kermit Davis system and will get better as they continue to play together this season.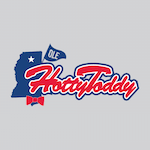 Want your voice heard? Join the Ole Hotty Toddy team!
Write for us!
Coach Kermit Davis and Ole Miss basketball will be back action Friday night as they take on the Baylor Bears (3-1) in Destin. Tipoff is set for 8:30pm CT and the game will be televised via the CBS Sports Network. Good luck to coach Davis and the Rebels in Destin! BEAT BAYLOR! Hotty Toddy!