Ole Miss Football: Grove Grinder, Here Is To A Hotty Toddy New Year!
Well its now 2019 and Ole Miss football fans are looking forward to much better things for the Rebels in the Hotty Toddy New Year.
Nothing says putting a bad Ole Miss football season in the books like the hopes of a new year. Now its 2019 and Rebels fans are expecting a much better football product on the field when the new football season finally begins. However, 2019 looks to be very promising for other Ole Miss athletics programs and Rebels are excited about what the new year holds.
The future for Ole Miss athletics is much brighter today than it was the day after the Egg Bowl. Of course, we've seen coach Matt Luke make some changes and some great hires which are certain to be a major improvement for the Ole Miss football program and some Rebels fans are already counting down the days for the start of the 2019 college football season.
Coach Matt Luke has added two former Power-5 head coaches as the new offensive and defensive coordinators who have almost 60 years of combined coaching experience. Counting Matt Luke and offensive line coach Jack Bicknell it brings the total to four coaches on staff with FBS head coaching experience. It's an exciting time to be a Ole Miss football fan.
More Than Just Football
While we are getting excited about football there are also other sports which Rebels are enjoying and looking forward to. Ole Miss basketball is currently 10-2 in the 2018-2019 college basketball season and getting ready to begin SEC play under first-year head coach Kermit Davis. So far the Rebels have been fun to watch and should be able to make a statement in the SEC.
Then there is Ole Miss baseball which will begin its season February 15th as they host Wright State. The Rebels found success last season as they won a share of the SEC West and won the SEC Tourney. The Rebels season ended against Tennessee Tech in the 2018 Oxford regional but expectations are higher for the Diamond Rebels in 2019 and coach Mike Bianco has reloaded with more great young talent.
Hang In There
Right now there is a huge divide between Ole Miss and Rebels fans. While there is lingering disappointment from the 2018 Ole Miss football season and many fans have unanswered questions there is a positivity which comes from the football program. Now is not the time to give up your tickets, stop your UMAA membership or throw your favorite Ole Miss t-shirt away. Now is the time to be true to the program and to the process.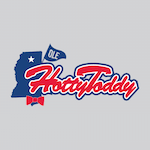 Want your voice heard? Join the Ole Hotty Toddy team!
Write for us!
2018 was indeed a rough year for Ole Miss athletics as a whole but 2018 was also the end of the dark cloud which has hung over Ole Miss football. 2019 stands to be a much better year if we just hang in there. OHT wants to wish everybody a Hotty Toddy New Year!