Ole Miss Football: Matt Luke Is Taking The Bear Bryant Approach
Former legendary Alabama head coach Paul "Bear" Bryant has many famous quotes but one seems to have stuck with Ole Miss football coach Matt Luke.
That quote, "I don't hire anybody not brighter than I am. If they're not smarter than me, I don't need them." Matt Luke recently made staff changes to help improve the embattled Rebel football program. His defensive coordinator hire, Mike MacIntyre and offensive coordinator selection of Rich Rodriguez fit Bear's quote to a T!
Now I'm not saying that Mac and Rich Rod are "smarter" than Matt as I have no clue what their intelligence level is, but he hired a wealth of experience with two guys who have been head coaches and named coaches of the year. Just take a look at their biographies on Wikipedia.
https://en.wikipedia.org/wiki/Mike_MacIntyre
https://en.wikipedia.org/wiki/Rich_Rodriguez
Some Great Hires
If there is any question about these hires, it made the national sports media news outlets and with very complimentary "home run hire" comments. Both coaches are innovative and great recruiters. There may be a few more changes on Matt's staff like replacing Maurice Harris and possibly a few others, but my guess is that he will take the same approach as he did with the coordinator hires.
Whether you are a Matt Luke supporter or not, you have to applaud him for going out to get the best coaches on the market. That's difficult to do in this business. Matt did not let his ego impede making the right decision in the best interest of the Ole Miss football program. He knows the fans are restless and that he has to show improvement in 2019 and get the Rebels to a bowl game.
With recruiting he is bringing in a staff that has the expertise of evaluating talent and potential versus being obsessed with five-star recruits like Hugh Freeze was. Don't get me wrong. Getting five and four star recruits is always the goal. Look at Alabama. But at the same time you fill out your roster with many three star recruits to have a complete class. All you have to do is look at Super Bowl rosters.
The overwhelming majority of the players were not big time recruits coming out of high school. A great example of evaluating talent comes from TCU head coach Gary Patterson. He and his staff have a recruiting philosophy of getting the best athletes regardless of their current position. Patterson has the expertise of moving players around. You'll never see TCU's class ranked in the top 10, but they beat a lot of teams that do have classes ranked that high.
A Perfect Example
A great example was the 2015 Chick-fil-A Peach Bowl between TCU and Ole Miss with the vaunted 2013 signing class. TCU put a 42-3 whipping on the Rebels and it wasn't that close. My point is that I believe that's the approach that Matt Luke needs to take. Many five-star players are difficult to get when you have so many programs after them and some say with shady dealings. There was a lot of chatter around that with Horn Lake linebacker Nakobe Dean, but I'm not going to go there without the evidence to back up the claims that are out there. There are just some players and families that you are not going to win over.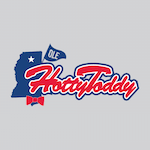 Want your voice heard? Join the Ole Hotty Toddy team!
Write for us!
Back to my original point of the coordinator hires. Matt Luke has brought on good teachers of the game that have the ability to spot talent and develop kids to reach their potential. I believe this gives Luke the best chance to be successful and keep his job at Ole Miss. Some of you won't agree with my logic, but only time will tell. In the meantime, congrats to Matt Luke. He swung for the fences and he cleared them!