Ole Miss Football: Matt Luke's Post Season Grade, NCAA Takes Last Shot
Ole Miss football's national signing day has come and gone and the dust has settled on Matt Luke's first real signing class and other things.
The NCAA has taken another shot at Ole Miss football, but what else is new? After the Egg Bowl ended with a 35-3 beat down to arch rival Mississippi State, Ole Miss fans worried that the ship was truly about to sink. There were rumors about staff changes and genuine concern that recruiting would fall apart.
The dire circumstances had fans giving up and some calling for Matt Luke's head on a silver platter. While some Ole Miss fans were in the lifeboats, Matt Luke stayed on the ship as any good captain would. He not only kept the Rebel ship afloat, but he steered it out of troubled waters into smoother seas that will be easier to navigate.
It is my opinion that we owe Matt Luke an apology. While many fans were out for Luke's blood, he was hunkered down planning on how to right the ship. He not only righted it, but the sails caught a Mississippi wind towards clear red and blue waters. First, as expected, he made several staff changes.
Welcomed Changes
Defensive Coordinator Wesley McGriff was let go and Offensive Coordinator Phil Longo left to join Mack Brown's staff in the same capacity at North Carolina. Many fans had doubts that Luke would back fill those roles with "home run" hires. Well he not only hit a home run but it was a grand slam.
First, he brought in former Colorado Head Coach Mike MacIntyre as the defensive coordinator and former West Virginia, Michigan and Arizona Head Coach Rich Rodriguez as Offensive Coordinator. Those hires were not only headlines in the SEC but it made national sports news everywhere.
Whether you are a Matt Luke supporter or not, you have to admit what he pulled off here was outstanding. Then he took that momentum and brought in a great hand full of signees on February 6th.
The class was highlighted by the five-star running back Jerrion Ealy among others. The events of that day moved Ole Miss up the leader board in recruiting. 247 Sports ranked Ole Miss's class 21st in the nation ahead of Mississippi State for one. ESPN ranked the class 22nd in the nation and Rivals has the class at 22nd as well. Again, both ahead of Mississippi State.
A Step Back
If you take a step back and look at the situation from 30,000 feet, you'll realize what Luke pulled off was just short of a miracle. After a six-year NCAA investigation, an uncertain future and a negative reputation with the national media, few coaches could have made quality hires that Luke did that culminated in a Top 25 signing class. Again, amazing! Matt Luke and staff played with around 65 players in 2018 and had many injuries as well. They could not go to a bowl game, but they never quit. That should tell you a lot right there.
Unwarranted Criticism
Matt Luke had received a lot of criticism, much of it unwarranted. Has he made mistakes? Of course! Have you? Think about that before you hide behind your keyboard on a message board. We need to unite and pull the rope together in the same direction. The NCAA investigation and sanctions are over. We need to move forward. As Chucky Mullins said so well, "It's Time."
This is my final mention of the corrupt and inept NCAA. Just this week, they made Ole Miss vacate 33 wins from 2010 through 2016. They based the decision on what they deemed ineligible players. Well, they can put the asterisks on paper. They can't take away the memories of the players and fans.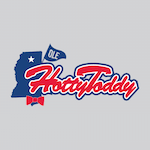 Want your voice heard? Join the Ole Hotty Toddy team!
Write for us!
One of the wins the NCAA vacated was the 2014 win over their beloved Nick Saban and Alabama. Well, I was there. You were there. It's on You Tube. Bo Wallace was Great Bo that day. Plain and simple, it happened! What really needs to be vacated is the NCAA itself. No asterisks needed! Hotty Toddy!