Ole Miss Football: A look at the 2019 Rebels, Running Backs
OHT has been looking at Ole Miss football by the different position groups as we get closer to the kickoff of the 2019 season.
The 2019 Ole Miss football season begins August 31 as the Rebels travel to face off against Memphis. Of course, we are all excited about the upcoming season. We don't have much longer to wait and we've been taking a look at the different position groups on each side of the ball.
As much as we would like to see improvement on both sides of the ball we have to consider the fact we have a largely new staff and there may be some growing pains. However, from what we watched in the 2019 Grove Bowl we have a lot to be excited about. We began with the tight ends on the offensive side of the ball and now we look at the running backs.
The Rebels Running Backs
While we can't be sure about how good the 2019 Ole Miss offense may really be we do know the running back position will be a major part of the new Rich Rod offense. Under the new coordinator we will likely see the Rebels running game become a major impact in the new offense. The RB position at Ole Miss is expected to be an integral part of the Ole Miss offense in 2019.
In 2018 we watched as the Rebels backfield racked up yardage and found success. 2019 should be no different. In 2018 senior Scottie Phillips rushed for 961 yards and 12 TDs. Sophomore Isaiah Woullard rushed for 460 yards and 4 TDs while sophomore Tylan Knight rushed for 109 yards. These should be the three main backs in the Rebels offense in 2019 but there are others available.
D'Vaughn Pennamon, who missed 2018 because of injury, will be back in 2019 and should play a huge factor in the Rebels backfield. Freshman Snoop Conner is another back who should see plenty of touches in 2019. Conner had a great spring and Grove Bowl so expect to see him out of the backfield. Also available are senior Keshun Wells and freshman Campbell Klein.
Also available for coach Rich Rodriguez will be highly touted freshman Jerrion Ealy who announced recently he would be playing football and baseball for Ole Miss instead of electing to go to the MLB. How much action he actually sees in 2019 remains to be seen but he should get plenty of chances to showcase his talent.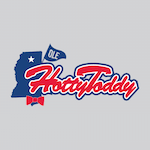 Want your voice heard? Join the Ole Hotty Toddy team!
Write for us!
Rich Rod will have a good stable of running backs for 2019 and we can expect there to be a key focus on the Rebels running game. We wish all these Rebels the greatest of success in 2019 and beyond. Please be sure to check back here for more Ole Miss Rebels news and updates as we inch closer to the 2019 season. Hotty Toddy!