Ole Miss Football: Grove Grinder, Transfers and contracts
The 2020 Ole Miss football season may be over but there is still a lot to talk about when it comes to the Rebels and the future of the program.
The 2020 Ole Miss football season is over and to say it was a different kind of season is an understatement. When you count combine a new athletics director in Keith Carter, a new first-year head coach in Lane Kiffin, a new staff, a new signing class, and add to all of that a new virus called Covid-19. It was a different kind of season. The 2020 college football season was a different kind of animal.
It was a wild season, to say the least, but the future appears to be bright and Rebels fans have a lot to look forward to in the coming seasons. Coach Lane Kiffin landed the No.18 recruiting class, won the Egg Bowl, won the Outback Bowl, finished .500, and landed a contract extension. Kiffin has the Lane Train loaded and moving down the track in a positive direction. Still, there are pitfalls for any good team and Ole Miss football is no different. OHT takes a look.
The Transfer Portal
Naturally, there will inevitably be transfers. In this day and age of college football, transfers are simply part of the game. This past week Ryder Anderson announced his intention to enter the transfer portal. Monday, Anderson, out of Katy, Texas was the fifth Rebels player at that time to enter the transfer portal since November according to David Johnson of OMSpirit.
Anderson, a senior defensive end, was a pivotal player in the Rebels defense over his four years in Oxford. Anderson finished out the 2020 Ole Miss football season seventh on the team with 43 tackles. Anderson had 7 tackles for loss with 2.5 sacks along with 6 quarterback hurries, 1 pass breakup, and 1 fumble recovery.
Other Rebels to enter the transfer portal are quarterbacks Grant Tisdale and Kade Renfro, wide receiver Demarcus Gregory, and defensive backs Lakevias Daniel and Jay Stanley. Naturally, fans have mixed emotions about transfers, but players want to see action, and in a situation where they find themselves deep on a chart, they will test the waters to find a better fit for themselves.
Before fans get upset they should consider the upside of the transfer portal. The transfer portal brought some field ready players to the Ole Miss Rebels roster like Kenny Yeboah, Deane Leonard, Mark Robinson, and Otis Reese. Before opting out of the final two games for the upcoming 2021 NFL Draft, Yeboah had 27 receptions for 524 yards and 6 touchdowns as a tight end.
Contract News
While some Ole Miss football fans may not hold athletics director Keith Carter in the highest of regards, Carter has done a terrific job. Not just hiring head coach Lane Kiffin but also ensuring Kiffin would have no reason to leave Oxford. After a relatively exciting and successful season capped off with an Outback Bowl Championship win over No.11 ranked Indiana, Carter announced a contract extension for Kiffin. Per OleMissSports.com,
"This is an investment in the future of Ole Miss Football," Carter said. "We hired Coach Kiffin with the hope of revitalizing our football program, and in just one short year, he has done just that. His innovative offensive approach has shattered SEC records, and with a top-20 recruiting class coming in, the future is bright under Coach Kiffin's leadership. We are committed to him and providing the resources necessary to elevate this program to greater heights." ~Ole Miss AD, Keith Carter
While details of the contract extension aren't yet available, Ole Miss fans can be certain Lane Kiffin will remain head coach of the Rebels.
As well as Kiffin's contract extension, Carter also announced a new contract for Ole Miss offensive coordinator Jeff Lebby. Once again, contract details are not available but the Frank Broyles Award semifinalist is locked in for at least the next two seasons. Per OleMissSports.com,
"Coach Lebby did an incredible job managing our offense and preparing Matt (Corral) every game. Coach Lebby brings the innovative mentality we want in our program, and we look forward to building on the historic success of this season's offense." ~Ole Miss head coach Lane Kiffin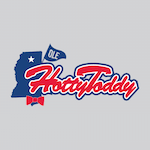 Want your voice heard? Join the Ole Hotty Toddy team!
Write for us!
Of course, as is with each college football season, we can expect to see changes made. While we may not like the transfer portal or coaching changes, they are a necessary part of the game and provides the opportunity for both players and coaches to get better, and in the end, every Ole Miss fan wants to see the Rebels improve. Please be sure to check back here or follow us on Twitter and join us on Facebook for the latest Ole Miss football news and updates. As always, stay safe and Hotty Toddy!