Ole Miss Softball: No.15 Rebels Drop Game 2 In Puerto Vallarta
Ole Miss softball was coming off a huge opening game win in the Puerto Vallarta College Challenge and had to face the Houston Cougars in game 2.
After a huge 8-2 win over the Texas Longhorns on Thursday Ole Miss softball had to face the Houston Cougars Friday. The Cougars were coming off a 1-0 loss to No.3 Oregon in their first game of the Puerto Vallarta College Challenge. Of course, we knew after Thursday Houston has a very good team. Friday Ole Miss softball found out just how good they really are.
The Houston Cougars came into the Challenge with a 3-1 record from last weekends Aggie Classic. The Cougars defeated Texas Tech twice, 4-1 and 8-2 and also beat Boston College in a 5-4 win. Houston wasted no time against Ole Miss showing why they are a tough team. The Cougars jumped out to and early lead and didn't slow up.
Ole Miss pitching had no answer for Houston hitters. and struggled in the circle giving up 6 runs on 15 hits. Ole Miss softball struggled in the circle and the plate. Of course, it's still early in this Challenge and the season for this Rebels team. Still we will look at the game by the numbers and see how we fared.
In The Circle
Coach Mike Smith tagged junior right-hander Brittany Finney for the start in the circle against the Cougars Friday afternoon. Finney went for 2.0 complete innings giving up 3 runs on 6 hits. Finney had 2 Ks and gave up 1 walk.
Sophomore right-hander Morgan Bruce entered the game in the 3rd and went 4.2 innings giving up 3 runs as well but on 9 hits. Bruce also had 2 Ks. Freshman right-hander Ava Tillman made her Rebels debut for the last out in the 7th.
Despite allowing 15 hits in the game the Rebels strong suit is its pitching staff. Of course, you can't give up 15 hits and really expect to win. The Rebels pitching will get better as the season goes on as younger players begin to secure their spots within the rotation. However, you can't blame this loss entirely on pitching. The Rebels struggled at the plate as well.
At The Plate
Whatever ignited the Rebels bats in their win over the Longhorns Thursday failed to light against Houston pitchers. On the day four Rebels had 5 hits. Junior Kylan Becker went 2 for 4 at the plate while freshman Abbey Latham went 1 for 2. Senior Paige McKinney and red-shirt sophomore Autumn Gillespie each went 1 for 3 at the plate.
Although Houston does have outstanding pitching Coach Mike Smith and this Ole Miss softball team know they have to hit better. There is much less pressure on your own pitching staff when you can hit the ball and produce runs. With two games left we will see if the bats can come back to life for the Rebels. Of course, we want to see the Rebels improve in the circle as well.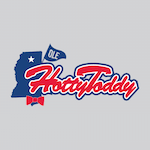 Want your voice heard? Join the Ole Hotty Toddy team!
Write for us!
We don't have to wait long to see if the Rebels can bounce back from this loss. Ole Miss softball will be back in action today in their 3rd game from Puerto Vallarta to take on Rutgers. First pitch is set for 11am CT and can be seen on SportsLive. Good luck to coach Mike Smith and the Rebels..