Ole Miss Basketball: The Transfer Portal And Recruiting
While Rebels fans await the 2020 college football season we can be sure Ole Miss basketball coach Kermit Davis is busy on the recruiting trail.
Rebels fans may be waiting for college football but its never too early to look ahead towards Ole Miss basketball. This past season we watched as the Rebels took the court with a new head coach in Kermit Davis. The Rebels struggled towards a final overall record of 15-17 with an SEC record of 6-12. However, we did see what the future of Rebels basketball would ultimately look like under coach Kermit Davis and the future is bright.
Everybody knows success in any sport depends on the talent level of the players you have on the roster. This is especially true when it comes to college sports and even more so when it comes to college basketball. Between graduation and the transfer portal this can be paramount. We know Kermit Davis is a great coach and a great recruiter and we can be sure he is busy building a bench which will be competitive on the court in the 2020-21 Ole Miss basketball season.
First Things First
We may as well go ahead and address the transfer portal. Some college fans have been critical of players for entering the transfer portal and have even been critical of coaches for allowing it to happen. This shouldn't be the case. The transfer portal exists for a variety of reasons and is intended to be for the benefit of the athlete.
Sadly, for Ole Miss basketball as well as other programs, the transfer portal has become a normal part of the beast known as college basketball. Lately it has become as normal as trades and free agency in the NBA during off-season. While we may not like to see players leave Oxford for other schools, we have to accept it as part of the process of building a better roster.
Transfer Portal 411
Per 247Sports, Under the college transfer policy, when a student-athlete informs a school that he wishes to transfer, that institution has two business days to enter that athlete's name into a national transfer portal. Once the student-athlete's name is in the database, other coaches from any school can contact that individual.
Recently we have seen Ole Miss basketball take advantage of the transfer portal bringing in some great players from other schools. However, we have also seen Ole Miss players use the transfer portal to leave Oxford. It can be a catch-22. Just recently Ole Miss basketball announced the transfer intentions of junior small forward Blake Hinson. Hinson started 28 of 29 game this past season.
Hinson isn't the only Rebels player who has entered the portal. Bryce Williams (pending appeal), Franco Miller Jr and Antavion Collum have also entered the transfer portal as well. There are players from other colleges who have entered the transfer portal and landed in Oxford. Dimencio Vaughn (Rider), Robert Allen (Samford) and Romello White (Arizona State) have all successfully transferred to the Ole Miss basketball program.
Keep in mind, just because a player enters the portal doesn't mean he has to transfer. Some do this just to weigh their options. As stated before, the college transfer portal somewhat equates to free agency on the professional level. We have to accept this as part of the process.
Looking At Recruiting
As of now coach Kermit Davis has only one commitment for the 2021 class. The lone commitment came from Daeshun Ruffin out of Callaway in Jackson, Mississippi. Ruffin is listed at 5'9 and 160 lbs and is rated as a 4* point guard. Ruffin has a 247Sports Composite of 0.9846 and ranks as the No.1 point guard in Mississippi.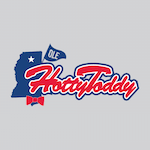 Want your voice heard? Join the Ole Hotty Toddy team!
Write for us!
Coach Kermit Davis and Ole Miss basketball will take the court in Oxford at The Pavilion November 10 to begin their season. In the meantime we can be certain there will be more Ole Miss hoops recruiting news and updates. Please be sure to add OHT on Facebook and follow OHT on Twitter for the latest. Stay safe, be blessed and as always HOTTY TODDY!