Ole Miss Football: Eli And Archie Manning Are Making News
When it comes to Ole Miss football there is no other family name which resonates like the name Manning and they are still making more news.
Ole Miss football has had some great players over the years. The list of legends is long and very unique. One of the greatest names in Ole Miss history is obviously Manning. It began with the redheaded kid from Drew who shocked the college football landscape with both his arm and his legs. Archie Manning was dynamic on the field and proved his talent week in and week out while playing in Oxford.
Archie and his legacy at Ole Miss would grow even more when his oldest son Cooper enrolled and began playing in Oxford. Sadly, Cooper Manning's football career was cut short because of a medical condition which required surgery. Of course, there was Peyton who opted to attend the University of Tennessee which shocked and upset Rebels fans. However, the youngest Manning son would attend Ole Miss and surpass what Archie and every other quarterback in Oxford accomplished. Now, Eli and Archie are back in the news.
The Greatest Father/Son Duo
On Sunday ESPN decided to pick the five greatest father/son duos in sports history and it was no surprise when Archie, Peyton and Eli Manning were included among the selections. To be included with father/son duos like Dale Earnhardt Sr and Jr, Bobby and Barry Bonds, Ken Griffey Sr and Jr and Bobby and Brett Hull puts the Mannings in fine company. When you look at football the Mannings are the first family and there are none greater. So it was no surprise they were named one of the greatest father/son duos ever.
Then There Was Elijah
Enter Eli Manning. A legend in his own right. No offense to Archie at all. Even Archie said himself Eli was the best quarterback among himself, Peyton and Eli. Ole Miss fans watched him wreck opposing defenses. His precision would pick apart secondaries and then he had wheels. Of the two Manning sons it would be Eli who would look so much like Archie when he tucked and ran.
Eli Manning would become the greatest quarterback in Ole Miss history. While in Oxford Eli broke records and set records. Between 2000 and 2003 Eli threw for 10,119 yards which is No.1 all time at Ole Miss. Eli also holds records for career passing TDs with 84 total, single season TDs with 31 (tied with Chad Kelly) and single game TDs with 6 against Arkansas.
And now Ole Miss football will no longer see the No.10 on the field in Vaught-Hemingway Stadium. The legendary No.10 will be retired. Eli Manning left us with great memories and left his mark on Ole Miss and college football. He will forever be remembered as the greatest quarterback in Ole Miss football history. Thank you for all the great memories Eli.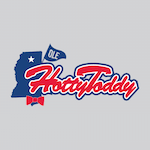 Want your voice heard? Join the Ole Hotty Toddy team!
Write for us!
During the tumultuous times Ole Miss is facing it is very nice to look back and reflect on the great players and momentous games which we have seen over the years. Eli is not one of the greatest players in Oxford, he is the greatest. Please be sure to follow OHT on Twitter and join our Facebook page for the latest news and updates. Hotty Toddy!