Ole Miss Football: Chances Dimming For 2020 Football Season
As Ole Miss football fans anticipate the beginning of the 2020 college football season there is growing concern there may not be one.
Ole Miss football is expected to have a great new season under a great new head coach. Rebels fans have been looking forward to the 2020 Ole Miss football season and the opener in Houston against Baylor on September 6th. Now it appears the Covid-19 pandemic may keep a 2020 college football season from happening at all.
The Power-5 conferences seem to have plans for a fall season whether it be delayed and or shortened. Last week OHT discussed the 'What If' of the 2020 college football season and the possibility of a spring football season. SEC commissioner Greg Sankey released a statement saying there were no 'formal' discussions taking place. We can be sure it has been and is being considered as a contingency plan.
Doesn't Look Promising
For a number of teams, the dominoes have begun to fall and their seasons are over before they began. We have also seen college football programs suspend the 2020 season as well as athletics departments deciding to completely discontinue other sports programs.
Stanford, which is a member of the Pac-12, recently announced the complete discontinuation of eleven sports programs. Stanford cited the Covid-19 pandemic as the breaking point.
While the sports programs which were dismantled are not considered major sports, Stanford obviously had the funds to create them in the first place. Now they are cutting back. So, who is next?
Who Will Dive First?
Earlier this week the Ivy League canceled their 2020 football season. Brown, Harvard, Cornell, Princeton, Dartmouth, Yale, and Columbia universities and the University of Pennsylvania are eight teams with hundreds of coaches, players, and support staff who will miss college football for at least this season. Who knows what the future of the pandemic could hold for other college programs who will suffer financially and result in lean seasons, possibly for years. This will be tough.
The damage being done by the Covid-19 pandemic has crippled many athletics programs both physically and financially. Only the major conferences are able to recoup some of what has been lost and they've already lost hundreds of millions of dollars. The numbers are truly astronomical. College football as a whole, in the event all 2020 college football is canceled, is expected to lose at least four billion dollars. We can't be surprised at just how bad it could be at the very end.
Health And Welfare
Right now, over the course of the coming weeks, any team member's safety will have to be a deciding factor in when and if we have a 2020 college football season. Coaches, players, staff members, and support are all in harm's way and their health, welfare, safety should always be the top priority.
But how important is it for the money-hungry NCAA and the Power-5 most elite? Money talks, but so does the future of players, coaches, individual college football programs, and their athletic departments.
As of now, there are Power-5 conference teams who have huge numbers of players with positive Covid-19 tests. Some have recovered successfully but the numbers continue to rise. Teams such as Clemson and LSU have seen some of the highest. Other teams have seen lesser numbers but all it takes is contact with one positive person to create an overwhelming effect.
How much does the cost weigh when, during the season, a team begins to test positive? The NCAA is in the college athletics business for the money and for them to benefit the cash cow has to go to market. This will not be pretty for anybody associated with college football if the 2020 season doesn't happen.
Point Blank
The effects of the Covid-19 pandemic on college football will likely get worse as practices begin and the season nears. Athletic directors and university admin are realizing it. The Big10 announced it would be playing a conference schedule only. We will have to imagine this could be what the other Power-5 conferences decide to do as well. Will the SEC decide to do the same? We have to wait and see what happens.
The governor of South Carolina, Henry McMasters, announced last week he would consider prohibiting college football in the entire state should the Covid-19 cases continue to rise within the college football ranks. From Jason Owens of YahooSports.com,
"If these numbers continue to rise and the danger persists, I can't do it. I won't do it." ~Henry McMaster, South Carolina Governor
So we ask ourselves, would the better option be to wait until spring for college football? Probably so. While everybody who follows and loves college football would love to see a full fall season it will be a tough gig to pull off. In the situation college football faces now, one has to believe the best thing is to think about the players, coaches, staff, and support members.
If it means delaying, shortening, or even postponing the season until the spring then it should be the focus for the NCAA at this point. What should be done has to be done to benefit college football through the threat of the current pandemic.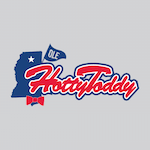 Want your voice heard? Join the Ole Hotty Toddy team!
Write for us!
Naturally, Ole Miss football fans are just like all other SEC and other Power-5 teams. Everybody wants to see a 2020 college football season. However, we have to ask ourselves just how important is college football given the current situation? Once again we all wait and see but the chances are certainly dimming. Stay safe and Hotty Toddy!