Ole Miss Football: Know Your Coaches, DJ Durkin, Co-DC/Linebackers
As the 2020 Ole Miss football season rapidly approaches OHT is taking a look at the new faces on coach Lane Kiffin's staff.
Ole Miss football fans are more than ready for the season to get here. After the past few seasons Rebels fans are anxious to see what new head coach Lane Kiffin and his staff can accomplish. The first thing Lane Kiffin did when arriving in Oxford was revamping almost the entire coaching staff with the exception of one coach.
Ole Miss fans know the Rebels have talent on both sides of the ball. However, much of the Rebels problems in 2019 and over previous seasons has been the defense. Even though the talent was there, the coaching wasn't there, a solid game-plan wasn't, and it showed. Coach Kiffin made some very impressive hires for the defense which included the addition of co-defensive coordinators. OHT will look at both co-defensive coordinators beginning with DJ Durkin.
Know Coach Durkin
When we look at coach DJ Durkin we see a very good hire for Lane Kiffin and ultimately the Ole Miss football program. Coach Durkin has experience as a college head coach and was successful.
Durkin has also found success as a defensive coordinator and this is essential for Ole Miss to find success on that side of the ball.
Prior to landing on Kiffin's staff in Oxford, Durkin was working as a consultant for the Atlanta Falcons. NFL experience is great but his expertise lays on the college level and especially as a great defensive position coach and ultimately coordinator.
Durkin's collegiate coaching career began when he worked as a graduate assistant under Urban Meyer at Bowling Green in 2001 and 2002 where he played college football. Durkin then went to Notre Dame as a graduate assistant in 2003 and 2004.
Cranking It Up
Durkin went back to Bowling Green, once again under Urban Meyer, in 2005 as defensive ends coach and 2006 as linebackers/special teams coach. In 2007 Durkin was hired at Stanford where he would spend three seasons as defensive ends/special teams coach.
In 2010 Durkin would head to Florida where he would spend three seasons as linebackers/special teams coach before being named as defensive coordinator 2013. Durkin continued to coach linebackers as well thru the 2014 season.
At seasons end Durkin was named interim head coach and would lead Florida to a 28-20 Birmingham Bowl win over East Carolina. In 2015 Durkin would head to Michigan to serve as the defensive coordinator and would also coach linebackers. In 2016 Durkin was named head coach at Maryland and compiled a 10-15 record before his departure in 2018.
It's obvious to anybody who researches coach DJ Durkin that Lane Kiffin can also recognize what Durkin has done. If Ole Miss football can find success defensively in 2020 it will be largely in part to what Durkin can do with the talent he has, and the Rebels are loaded with talent. This should be an exciting season with coach DJ Durkin on staff.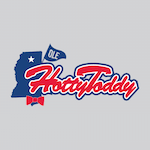 Want your voice heard? Join the Ole Hotty Toddy team!
Write for us!
The 2020 Ole Miss football should kick off in Houston on September 6th as the Rebels are scheduled to face Baylor. It will be exciting to see how the Rebels look on both sides of the ball but especially on defense. Rebels fans look forward to seeing the new staff including coach DJ Durkin. OHT wants to welcome coach Durkin and his family to Oxford and the Ole Miss football family. Be safe and always Hotty Toddy!