Ole Miss Football: Preparation for the 2020 Season Happening
Although questions remain of whether there will be a 2020 Ole Miss football season, players and coaches must continue to prepare for the 2020 season.
As an Ole Miss student myself, I know how important the game of football is down South. Most teams, SEC or not, are waiting for the final decision on whether or not the 2020 season will happen. With football being almost like a religion in the SEC, we can only hope for the best outcome possible.
Back in July, Ole Miss football offered voluntary practices for players who were excited to get back on the field. With the Rebels season pushed back, official practices were as well. Most importantly, players, staff, and coaches' health had to be taken into consideration before they received permission to start practicing.
Cooking with Fire
On Monday, SEC athletic directors met in Birmingham with commissioner Greg Sankey to discuss potential plans regarding the 2020 season. After several hours considering different suggestions, the SEC came to the decision of granting themselves two more weeks to figure out a plan of action.
The main hope of the meeting is to find a way to continue to have a 2020 college football season that will be successful. Unfortunately, COVID cases seem to keep rising in certain areas, which can undoubtedly deter a plan to have a regular season.
Another major factor in the season is figuring out if and how fans will fill the Vaught. With the actual gameplay up in the air, the next step is how Ole Miss will create an enjoyable environment and lock the Vaught as usual.
According to Nate Gabler of The Grove Report at SI.com,
"What does our stadium look like if we're at 25-percent or 50-percent or 75-percent?" – Shannon Singletary, a doctor from UMMC
Doctor Singletary added on,
"The information is changing every day and it's very fluid, but we want to be proactive and ahead of all scenarios and have them planned for." – Shannon Singletary, a doctor from UMMC.
Bigger Fish to Fry
Don't you miss the times of worrying if you'll have enough time to tailgate in the Grove before a home game? Nowadays, our main concern is whether or not we will be able to have the opportunity to do that again this coming season.
With the long-awaited introduction to board the 'Lane Train' in 2020, fans can only hope that they'll get a preview of the Kiffin style of coaching. The excitement revolving around the new coaching era at Ole Miss will, unfortunately, be delayed until further notice.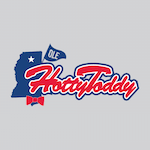 Want your voice heard? Join the Ole Hotty Toddy team!
Write for us!
As always, we hope for the best outcome here at OHT. Let's all keep faith in a 2020 season and support the Ole Miss Rebels. Hotty Toddy!