Ole Miss Basketball: Rebels open SEC play with loss at Bama
Coach Kermit Davis and Ole Miss basketball began the 20-21 season strong but stumbled when they opened SEC play at Alabama.
Ole Miss basketball (5-2, 0-1) started strong in the 2020-21 season. The Rebels had begun so well in fact, they had the No.1 scoring defense in the nation coming into Wednesday nights matchup in Tuscaloosa. Ole Miss has quality wins over Jackson State and Middle Tennessee and their only loss was a 65-62 decision on the road at Dayton.
Coach Kermit Davis and the Rebels entered SEC play coming off a huge 90-43 home blowout win over UT-Martin. Alabama (6-3, 1-0) entered the game coming off an 85-69 win over East Tennessee State. The Crimson Tide and their bench, who accounted for 54 points, proved to be just too much for the Rebels who committed 17 turnovers. OHT looks at the game by the numbers.
By The Numbers
As a team, the Rebels shot just .338 from the field and only .077 from beyond the arc while Bama shot .431 from the field and .324 from 3-point range. From the charity stripe, the Rebels shot .543 while Bama shot .583. The Rebels outrebounded the Tide 47-46 but as stated above committed 17 turnovers while forcing 15. The Rebels had 7 steals while Bama had just 6.
Leading the Rebels in scoring was Romello White who had 20 points as well as 11 boards and 1 block. Following White was KJ Buffen with 15 points, 8 rebounds and 1 blocked shot. Jarkel Joiner added 12 points with 3 rebounds while senior Devontae Shuler had 8 points. Freshman Matthew Murrell had 7 points and 5 boards off the bench. Luis Rodriguez finished out scoring with 2 points and 8 rebounds.
Thoughts
This was not a typical game for Ole Miss basketball. The Rebels got off to a bad start falling behind 8-0 in the first two minutes of the game and could never catch up to the Tide. Turnovers and foul trouble spelled disaster for the Rebels. The Rebels were down nine points at the break with a 34-43 score. The second half was more of the same leaving the game in the loss column for Davis and the Rebels at 82-64.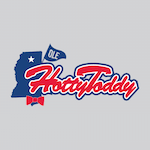 Want your voice heard? Join the Ole Hotty Toddy team!
Write for us!
Coach Kermit Davis and Ole Miss basketball will be back in action Saturday, January 2nd when they host the Wichita State Shockers at The Pavillion in Oxford. Tip-off is set for 5:00 pm CT and the game will be televised via ESPNU. Good luck to the Ole Miss Rebels. Stay safe and Hotty Toddy!