Ole Miss Basketball: Winter weather causes more postponements
Winter weather has been causing major disruptions throughout the Southern United States and now it is hitting the Ole Miss basketball teams.
Ole Miss basketball has once again been struck by the severe winter weather that has taken over the Southern portion of the United States. There is no doubt that this winter has been crazy. Last week we were pushing the 70-degree mark in some places and now there have been several consecutive days of sub-freezing temps throughout the South.
People in the South just aren't used to winter weather. Southerners like mild winters that don't disrupt their style and their hobbies. In 2020, it was Covid that disrupted the lives of billions across the globe. In 2021, it's winter weather that has disrupted the lives of millions. Of course, there is no comparison. However, it has disrupted sports and that is one thing nobody likes when it happens. The winter weather continues to be a hindrance.
Ole Miss Basketball Disrupted
Monday the SEC announced that there would be a postponement of Ole Miss basketball and their home game against LSU. It was announced it would be played Thursday evening. Ole Miss women's basketball was also scheduled to play No.11 Arkansas in Fayetteville Thursday evening.
Wednesday comes and the SEC offices in Birmingham announced both games would be postponed again. This time, however, there was no announcement as to if or when the two games might be rescheduled.
The Ole Miss men's basketball team (12-8, 7-6) is riding a four-game win streak. With only five games remaining in the regular season and the SEC tourney and the possibility of an NCAA bid the LSU game at home would have been a huge win for coach Kermit Davis and the Rebels had they been victorious.
Likewise, Ole Miss women's basketball (9-7, 3-7) would have benefited from getting a road win in Fayetteville against No.18 Arkansas had they been victorious. The Rebels are riding a two-game win streak. With only five games remaining in the regular season the Rebels could use the signature win against the ranked razorbacks. It would have moved their win streak to three games and some more momentum before facing No.5 Texas A&M this Sunday in Oxford.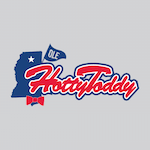 Want your voice heard? Join the Ole Hotty Toddy team!
Write for us!
Coach Kermit Davis and Ole Miss men's basketball will be back in action this Saturday as they host in-state rival Mississippi State. Tipoff from The Pavilion is set for 5:00 CT and the game will be televised via the SEC Network. Ole Miss women's basketball will be hosting No.5 Texas A&M Sunday at The Pavilion. Tipoff is set for 3:00 pm CT and will also be aired on SEC Network. Good luck to both Ole Miss basketball teams. As always, please be safe and Hotty Toddy!