Ole Miss Football: College Football Teams Tamper? Say It Ain't So!
Ole Miss football fans and others have watched closely as former MSU players have taken advantage of the transfer portal and some of the others are upset.
In recent days Mississippi State football players Fabien Lovett and Jarrian Jones decided they did not want to play for Mike Leach and his new staff. Jones officially transferred to Ole Miss football on May 23rd and Lovett is expected to do the same any day now. It just so happened their position coaches at MSU are now on Lane Kiffin's staff at Ole Miss. Terrell Buckley was Jones position coach and Deke Adams was Lovett's. The only people that seemed surprised that they might go to Ole Miss are Rosebowl and his MSU cronies. Rosebowl has riled up the Bulldog fan base claiming Ole Miss tampered with Jones and Lovett before they entered the transfer portal. So when Tommy Stevens transferred to MSU from Penn State, was that tampering? The fact of the matter was is that case was very similar.

Former MSU head coach Joe Morehead was the offensive coordinator on James Franklin's staff at Penn State and recruited Stevens. The bottom line here is Mississippi State fans can't fathom any player leaving their beloved university to go to Ole Miss. Bulldog sports writer Rosebowl points out that the players worked out with Jerrion Ealy and John Rhys Plumlee. That's tampering? Give me a break! Jalen Hurts worked out with AJ Brown on multiple occasions, but you didn't see Alabama fans crying foul. These kids are friends and despite what fans from both sides might think, they don't live and die by what both schools do on and off the field.
Fans Are The Problem
The fans are the ones that stir the pot. Rosebowl is a whiz at doing this and at the same time he gets clicks and new subscribers. I'll give him credit for that. But, Lane Kiffin is a smart guy. He learned under Pete Carroll and Nick Saban. Do you think he would make a mistake like that? The answer is a resounding no! Rosebowl and his followers are just being cry babies who want to take their toys and go home. These are young men who are making huge decisions in their lives. Let them make it and leave them alone.
New Normal For The Ole Miss-MSU Rivalry
The agitator Dan Mullen is gone and Lane Kiffin and Mike Leach are friends. They are not going to play this stupid game Rosebowl wants them to play. He was quoted that Ole Miss and MSU fans are at war every day. The only fans at war reside in Starkville with a jealous venom that is sickening.
Rosebowl loves his school and any of us can appreciate that. But it's time to stop this childish behavior that culminated with the Ole Miss NCAA investigation and ultimate probation. If we all take care of our own house and not worry about our neighbors, the Ole Miss – MSU rivalry will be a healthy one. Let all of us take this approach.
Back In The Saddle Again
I'm glad to be back writing for olehottytoddy.com. It's been too long. We are in an unprecedented time with Covid-19 and it will impact this football season. I believe we will have a season but stadiums will not be full and there is a strong possibility that the Grove will be closed for tailgating. We just need to accept this new reality, get through 2020 and if the vaccine is available towards year end or early 2021, then the 2021 football season will be a homecoming of sorts.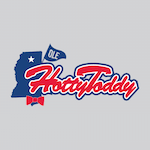 Want your voice heard? Join the Ole Hotty Toddy team!
Write for us!
Attendance has been declining in college football over the last few years. Now we all realize that we took it for granted when it could be taken away from us. Let's all be patient and work with the powers that be to make the right decision for the schools, the fans and the players. Everyone's safety is first and foremost. In the meantime, let's have a Hotty Toddy summer!