Ole Miss Football: Grove Grinder, Are Rebels Ready?
Ole Miss football players have begun to move back onto the campus but are any of us really ready for what the 2020 college football season may look like?
Ask any Ole Miss football fan if they are ready for the Rebels to hit the field at Vaught-Hemingway and you'll likely get a resounding yes. Naturally we are all anxious to see the new Lane Kiffin era begin and want to see what the 2020 edition of Ole Miss football has in store for us in the upcoming season. I personally believe the Rebels will look much better under Lane Kiffin and his staff but we can't be sure what the 2020 college football season may look like.
There is no doubt the Covid-19 pandemic has changed the entire landscape of every American's life. We've watched as it has forced high school, college and professional teams to cancel their spring sports. Because of social distancing we have seen our communities change. While we all hope it will go away and life can get back to normal, there will never be normal as we used to know it. This is the new norm and sports may never be the same again. Especially this fall.
Will We See Football?
Good question. We really can't be sure what may come of sports this fall on any level. Most of us love football and especially Ole Miss football. However, we really have no idea if we will actually see football this fall. Most of us believe we will see a college football season of some sort but it simply depends on the spread of the virus between now and season kickoff.
The good news is student-athletes began reporting this week and the first task was to have each player tested for the virus. The players reporting back to campus points to the likelihood of a season which is good news for the fans. The pandemic has changed the animal called football and other organized sports as we have been used to.
While we have heard from Ole Miss AD Keith Carter on players returning we haven't really learned what the NCAA's or the Power 5 conferences officials have been saying about contingency plans to make college football happen in the 2020 season. There have been little or no details thus far. However, there have been statements made by some coaches. Here is Virginia football coach Bronc Mendenhall's statement. We have to have faith in knowing Ole Miss athletics is doing the very same thing.
"Even though the NCAA has and is allowing voluntary workouts starting June 1, as we know in this environment, they're really not determining what's happening," Virginia coach Mendenhall said May 21. "The states and each institution really are determining what is safe, and so we're following the state and CDC guidelines and working with our own medical people."
Think About It
As much as we want to see Ole Miss football in action this fall, we have to keep in mind all games will be a logistical nightmare for schools across the nation. Just imagine what things will be like in Oxford. With what will certainly be social distancing regulations to address the Covid-19 concerns we can suspect attendance will be limited.
After watching sparse fan attendance in Oxford over the past two football seasons, we were expecting an increase in ticket sales with the hiring of Lane Kiffin and there was. Because of the current pandemic we can expect to see a smaller crowd than anticipated for this season. Some Rebels will focus on personal safety instead of a game day experience.
Also, when considering social distancing, we have to look at the obvious issues Ole Miss officials will have to deal with. First, officials will of course have to consider the actual number of fans to be allowed in attendance. This is because of the tight seating in Vaught-Hemingway Stadium. Second, they will have to consider the congestion which occurs at the gates prior to the games. Third, they will have to consider the use of concessions and also the bathrooms.
Anybody who has attended college football games knows the situation which evolves around halftime in the stadium concourses. The halftime congestion at Vaught-Hemingway has always been difficult to navigate. These issues will be paramount if we have a football season at all.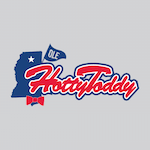 Want your voice heard? Join the Ole Hotty Toddy team!
Write for us!
Of course, there will also be concerns for tailgating across campus and the huge crowd which frequents The Grove. There will be obvious concerns for school officials because of the student population which is huge on game days. Will they allow tailgating in The Grove at all or will they limit the number of tents? These are all questions which we have to ask ourselves. The major question is are we Rebels ready for the new version of what college football this season may bring? All we can do is wait and see but things will be different. Please be safe and Hotty Toddy!