Ole Miss Football: The 2020 College Football Season, What If?
Ole Hotty Toddy tries to focus on Ole Miss football, but now all the SEC football programs are impacted by the pandemic and its effects on the future.
Well. Here we are with just over two months before we get to see Ole Miss football in 2020. Right now all Rebels fans have questions. A new season with a great new football coach in Lane Kiffin, a great new young staff and a roster loaded with talent. We want to see the future of the Ole Miss football program and we want it now. However, there is one major question which we don't have an answer for. The major question is IF we will see the 2020 Ole Miss football season?
No matter which SEC football team you look at, all the programs have this one common denominator with 67 days before the 2020 college football season begins. With the Covid-19 pandemic and the effect it has already had, there is a rising number of college football programs announcing cancellations of the 2021 college football season. If the pandemic gets worse, we have to consider there will be even more schools that follow suit. However, there are contingency plans in place, or are there? OHT ran across one from an SEC fan who has a great idea.
A Time To Wonder
Most college football fans are the same at this time of year. We all look forward to football season in the hope of seeing our favorite teams find success. Some of us, who are die-hard homers, follow our favorite team year-round. And, when it comes down to t-minus 60 days we all seem to go into hyper mode getting ready for the season. 2020 has been different for all of us and yet, we've all had plenty of time to think about there being no college football this fall.
While we remain hopeful to see some sort of college football season in 2020, we can't rule out the fact we may not. There are teams across the country who have reported dozens of positive Covid-19 tests. Naturally, this creates a quarantine situation for these teams and eliminates the players who test positive from any football-related activities.
Contingency Plans
The longer this pandemic continues we will likely see more and more teams affected and thus will likely see more conversation about the NCAA's contingency plans. There have been a number which details how the NCAA would take action to avoid cancellation. Some are great ideas and some we don't want to see. However, the plans are there in case they are necessary and they may be used whether we like it or not.
Earlier today OleMissSpirit, which is part of 247Sports.com, posted an article by Brandon Marcello of 247Sports which stated there were plans to continue with the current plan for a regularly scheduled college football season although it could be modified to suit.
Per Brandon Marcello of 247Sports.com,
"The SEC and Power 5 conferences have not ruled out delaying the season in the spring, but all energy is focused on a fall season, whether it starts on time, is delayed or is shortened. Contingency plans concern only different scheduling issues during a fall season, along with testing protocols and more." ~Brandon Marcello
The article focuses mainly on the discussion of a possible spring season which none of us would like to see but might be the answer. As of now, Brandon concludes while the spring season may be a possibility, there are no formal discussions taken place on the SEC level.
Per Greg Sankey on the Rich Eisen Show,
"We started June 8 after a two-week oversight, diagnostic medical exam period for these voluntary activities. We'll have three or four weeks — on the 13th of July is when a little bit more practice can begin. I think we deserve the chance to see how that progresses. I would say before we get into full-blown practice, you're going to be in that decision-making process as it relates to what happens on Labor Day weekend, which is the scheduled start of the season." ~Greg Sankey
Right now, it seems as though we can keep our fingers crossed and continue to hope for the 2020 college football season to go as planned. By what Sankey indicates we will continue to have to wait for the final verdict which could be very close to scheduled season openers.
The NCAA And SEC
Many Ole Miss football fans have little trust in NCAA President Mark Emmert or SEC Commissioner Greg Sankey from recent events surrounding the State flag of Mississippi. However, their response to the Covid-19 pandemic has been overwhelmingly good. They took necessary steps early and as bad as it was to see no spring sports, there is little doubt it was the right thing to do for the safety and wellbeing of the student-athletes. The student-athlete should always come first.
Now, we are counting down to the 2020 college football season and we are all concerned. College football fans across the SEC can be sure Emmert and Sankey are concerned as well. All the Power 5 conferences are major NCAA cash-cows which means the suspension or cancellation of the 2020 college football season would mean a terrific loss of revenue. The trickle-down effect would wind up hurting all the conferences and the individual football programs in each. Nobody wants to see a loss of revenue so, for this reason alone, many pundits believe we will have a college football season this fall.
Of course, this raises even more questions and concerns especially for collegiate each program. How just one positive test during the season could or would impact a team remains to be seen. Just imagine if a dozen players test positive and one can see how this could make a huge, even possibly overwhelming, impact on a season. This scenario could be even worse if it were to happen to half the teams within any given conference.
To have a 2020 college football season would mean players and coaches would be in close contact each and every day. The ability to a social distance within the football season is impossible. Besides contact within the lockerrooms and IPFs, there is the element of physical contact that can't be avoided. there are coaches, trainers, managers, and other support staff who would also be at the mercy of the virus and its possible spread.
The logistical challenges facing a college football program in 2020 will be a nightmare for everybody involved with the program. Consider the number of individuals who are part of a program and the numbers are staggering, especially for the Power 5 conferences. Then consider the number of people who are part of every gameday experience and a sideline becomes quite crowded. Then there is the physical contact between players of opposing teams. How does a program maintain the health and welfare of the players?
All of what was mentioned above are genuine concerns for the student-athlete first and foremost. However, there is one other aspect of being a student-athlete which should raise just as much concern. How does a college football program establish guidelines for the social distance away from the IPF? There are athletic dorms, off-campus housing, cafeterias, libraries, student unions, and then there are the classrooms. How does a college football player social distance within these areas? It will be a difficult task. Enter my friend Ben.
A Plan From The Bayou
While we may not always acknowledge it, the fact is we all have friends who are fans of other teams. My friend Ben Meyers just happens to be an LSU fan. Ben is also an LSU alumnus with a Bachelors's in Psychology and a Masters's in Social Work. What better combination could you have to look at the Covid-19 pandemic and the effect it has had on his favorite college football team.
Many of you may already know the LSU football roster was severely hit with positive tests and quarantines. Over 30 players either tested positive or came in direct contact with someone who did test positive. This forced the required two-week quarantine mandated by the NCAA and individual football programs. This hit close to home for LSU fan Ben who had time to consider a few other things regarding social distancing into the season.
Recently I had a chance to chat with Ben about an article he forwarded me and in our conversation, I asked his thoughts on the current state of affairs surrounding the issues mentioned within this article. Naturally, Ben was concerned with the possible cancellation of the season and the other issues which football programs would face maintaining the health and welfare of the student-athletes. This is the gist of our conversation in which he made some very valid points.
Me: "What are your thoughts on whether we should have a college football season or not?"
Ben: "Although I think a modified season at the very least can happen without fans present, what that article brought home is the fact that the players cannot participate in any football games whatsoever if there are no classes to attend due to cancellations or closures as a result of the virus."
Me: "Exactly."
Ben: "Now, another thought is if they do have classes then maybe the football players can receive all of their instructions and exams online at home or at some centralized site away from the classrooms."
Ben: "But there would need to be someone either connected with the team or on the academic side who would aggressively follow up with these student-athletes to make sure they are compliant and getting the work done."
Ben continued with his ideas for the safest classroom situation for the players.
Ben: "I'm thinking now that the best solution would be to have a centralized site where they report and receive the online classroom instruction while maintaining the required social distance within that location."
Ben: "I don't know if the classrooms could be equipped as such, but another thought is for the athletes to be in a centralized center with social distance and participate live via Zoom."
This is the way fans of college football think when we are allowed enough time away from our normal routines. Needless to say, most of us have had plenty of time to think about the problems plaguing college football and ways to fix the situation or at least make it better.
Some universities are already taking steps to ensure student-athletes will stay Covid-19 free. In fact, Ole Miss football has established something in line with Ben's ideas on the situation regarding the need for accessing classes and other activities on campus. Called 'The New Normal', it has been established mainly for students and student-athletes to help social distancing but yet maintains communication with various student organizations and campus activities.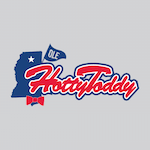 Want your voice heard? Join the Ole Hotty Toddy team!
Write for us!
We still have questions about the upcoming 2020 Ole Miss football season. Fans of other schools continue to have questions concerning their favorite football programs. And we all have the main question regarding the 2020 college football season. What if?

And so we await the fate together amid the Covid-19 pandemic. Regardless of who your favorite team may be, we are all stuck on the same ship. We can be sure at this point there are the powers at be who are working for college football, so lets all hope for college football in 2020. In the meantime be safe and Hotty Toddy!