Ole Miss Football: National Preseason Watchlists Are Tabbing Rebels
The national preseason watchlists are beginning to emerge and Ole Miss football players are being recognized for what this season could be for each.
With the 2020 Ole Miss football season hopefully just weeks away, the college football world is moving along as normal as possible given the Covid-19 pandemic. Each summer, prior to the college football season, the national watchlist become to come out. Players who are expected to have good seasons are named and then, based on their performances, they then have a chance to be named as a trophy winner.
As expected there have been Rebels who have been added to specific watchlists which have come out recently. Wednesday the PwC SMU Athletic Forum announced sophomore running Jerrion Ealy had been named to the Doak Walker Award watchlist. Then on Thursday, the Tallahassee Quarterback Club announced junior wide receiver Elijah Moore had been named to the Biletnikoff Award watchlist.
Walker And Biletnikoff
Both the Doak Walker Award and the Biletnikoff Award are two of the premier awards any college player can receive. Just being named to either watchlist is an honor in itself.
The Doak Walker Award is named after legendary SMU and Detroit Lions running back Doak Walker. It is awarded to the best college running back each season.
Doak Walker played at SMU in 1945 and then from 1947-1949. While at SMU Walker was a three-time Consensus All-American, winning the Maxwell Award in his sophomore season and then the Heisman Trophy in his junior season.
Drafted as the 3rd pick in the 1st round of the 1950 NFL Draft by the Detroit Lions and was named Rookie of the Year. Walker was a two-time NFL Champion and a five-time NFL Pro Bowl selection.
Walker's number 37 was retired by Detroit in 1955. Walker was inducted into the College Football Hall of Fame in 1959 and into the Pro Football Hall of Fame in 1986.
The Biletnikoff Award which is awarded to the nation's top receiver each season is named after another legend, Fred Biletnikoff. Biletnikoff was outstanding throughout both his college and professional careers.
Biletnikoff played at Florida State where he earned Consensus All-American honors for leading the nation with 1,179 receiving yards and 15 touchdowns in his senior season. Drafted in the 1965 AFL Draft by the Oakland Raiders as the 11th pick in the 2nd round, Biletnikoff would play 14 seasons for the Raiders.
Biletnikoff, not known for being a deep-threat receiver, was very well-known for his precise route-running ability, his spectacular catches, and especially for his passion for 'stick-em'. Biletnikoff finished his professional career with 589 receptions for 8,974 yards and 76 touchdowns.
Biletnikoff would be a Super Bowl Champion (XI) and was named Super Bowl MVP, as well as a four-time NFL Pro Bowl selection. Biletnikoff was inducted into the Pro Football Hall of Fame in 1988 and into the College Football Hall of Fame in 1991.
Ealy And Moore
2019 was an outstanding year for both Jerrion Ealy and Elijah Moore despite the final record for Ole Miss football. As a true freshman Jerrion Ealy was electric, rushing for 722 yards on just 104 carries with 6 touchdowns. Ealy also had 20 receptions for 172 yards and 1 TD. Ealy would finish out 2019 with a litany of postseason honors recognizing what he had done in his freshman campaign.
In 2019 as a sophomore, Elijah Moore would also become a significant part of the Ole Miss offense. Moore would finish the season with 67 receptions for 850 yards and 6 touchdowns. Moore was also on the Biletnikoff Award Watchlist in 2019 because of a freshman season which saw him pull in 36 receptions for 398 yards and 2 touchdowns.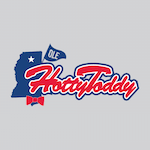 Want your voice heard? Join the Ole Hotty Toddy team!
Write for us!
OHT congratulates both Jerrion Ealy and Elijah Moore on being named to two of the top watchlists in college football. We can expect both to have wonderful seasons in 2020. Please be sure to check back here and follow us on Facebook and Twitter for more Ole Miss football news and updates. Stay safe and as always Hotty Toddy!