Ole Miss Football: SEC Remains Positive about the 2020 Season
With the Ole Miss Football season beginning to gear up for the upcoming COVID 2020 season, the SEC is coming closer to some final decisions regarding what protocols are going to be most effective for the team, as well as fans.
A few days ago, the Rebels entered into phase three of practice protocols due to COVID. If all goes well, the camp will begin on August 7. Ole Miss football is scheduled to play the Baylor Bears in Houston on September 6.
Rebel players now have the chance to practice alongside Lane Kiffin's staff of coaches. One face to get used to on Kiffin's staff is DJ Durkin, who will entirely be focused on defense this season. With such an impressive resume having been with several successful college programs, Durkin was a strong pick for Kiffin.
Fans in the Stands
Now, regarding Ole Miss fans, Governor Tate Reeves signed an Executive Order, which can significantly disrupt anyone interested in purchasing or using their tickets for the 2020 season. The order states that the maximum capacity for indoor and outdoor venues cannot be any higher than 25 percent.
For example, the Vaught must comply with social distancing, keep concession stands closed, frequently sanitize public areas, and provide sanitizer for fans throughout. It has not been said who is the top priority of having access to home games. Most likely, ticketholders may have the upper hand over students and visiting fans.
No matter what, the Ole Miss athletic department will be taking a significant loss in money this upcoming season. Even more so, other sports will be hurting as well without its usual funding from the athletic department. For example, Ole Miss already announced that track, volleyball, and soccer would be postponed.
2021 Budget Cuts
Recently, Chancellor Glenn Boyce announced some budget cuts for the 2021 year. He also announced that certain staff working in the athletic department would be taking pay cuts, which will help the university get through the current pandemic we are facing.
According to Nick Suss of the Clarion Ledger,
"Some of the pay cuts will last for a three-month period and others will last for as long as six months." – Keith Carter, Ole Miss athletic director
Some coaches who may experience a pay cut include Lane Kiffin and some of his on-field staff, Mike Bianco, Kermit Davis, Yolett McPhee-McCuin, and Jamie Trachsel.
Are you Ready?
Due to COVID, teams, and fans all over, whether it be the NHL, NBA, or NCAA, are so uncertain how things will work now that things are no longer normal. Although MLB teams are back playing, it isn't the same as what it used to be. No fans are screaming and booing, no vendors walking up and down the aisle, players are social distancing from their teammates, and everyone is wearing a mask.
Even with all these new protocols, players and coaches are still risking their health for the sake of the game. Recently, the Miami Marlins' visited Philadelphia to play a three-game series, and afterward, eleven team members tested positive for COVID.
It does cause some worries for other athletes, such as football players. They have to tackle, hit, and catch the ball, which can cause more spreading of the virus. Ultimately, players' and coaches' health is the primary matter over forcing a season.
Regarding Ole Miss and other SEC teams, the concerns are all still there for team members. With the protocols appropriately followed, there is still a chance.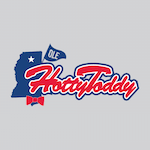 Want your voice heard? Join the Ole Hotty Toddy team!
Write for us!
We can all hope for practices and phases provided by the NCAA to go smoothly, and so far, it has. Stay safe during these crazy times, and Hotty Toddy!